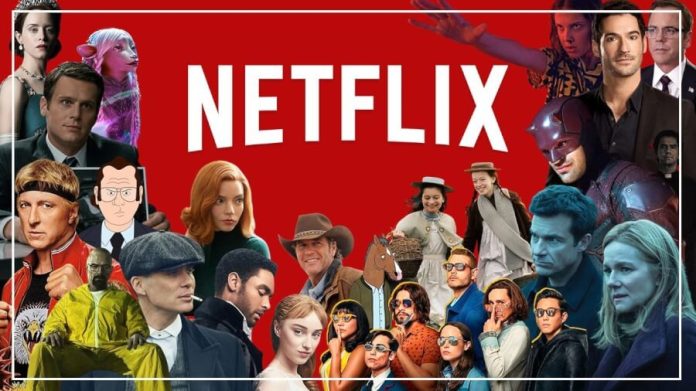 To follow in 2023
Netflix has an extensive library of comedy shows, ranging from offbeat sitcoms to buddy crime comedies. So if you are in the mood for some merriment, look no further as this is surely the best TV streaming service.
In order to keep you on track with laughter, this updated list of American comedy shows on Netflix will not only keep you regaled for hours on end but will keep you laughing right through 2023 as well.
Cunk On Earth-Season 1
This new five-part mockumentary series Cunk on Earth on Netflix played by actress Diane Morgan, Cunk grapples with a monumental task of visiting historical sites and asking hard-hitting questions to unearth more facts about human civilization from prehistoric times to the present day.
The show opens with Philomena Cunk heading into caves and up mountains in search of mankind's first moments. A variety of experts help her to explain how the earliest societies were formed, peppered brilliantly with deadpan epithets and dark humour.
Mo-Season 1
Mohammad Amer plays Mo in this new Netflix comedy series as a Palestinian American muslim who grew up in Kuwait, until the Gulf war forced his family to shift to Houston where they have bills to pay and their asylum case is pending for the last 22 years.Mo is a powerful comedy, championing the cause of a Palestinian refugee
Cultural displacement may not be everyone's idea of a good comedy, some how or the other Mo accomplishes this as an eponymous character who does odd jobs in a struggle to support his mother Yusra and brother Sameer. Very funny and equally eye-opening.
That 90s Show-Season 1
That 90s Show is a remake of the nostalgic and popular sitcom That 70s Show, a superhit aired between 1998 and 2006. Set in Wisconsin, the original show followed the life of six teenagers who get to learn about love and life in a smoky basement.
The new show follows the old formula and the same character traits are all there. The creators of the original series Terry and Bonnie Turner are again at the helm and have streamed a new incarnation of the earlier eight season hit, keeping in mind the huge response That 70s Show drew on the platform.
Derry Girls-Season 3
Like many of the earlier comedies, Lisa McGee's Derry Girls is a knockout. This school days farce is set in the 90s in Northern Ireland and during the past few years has established itself as the most-watched comedy show in Northern Ireland.
Lisa has succeeded in taking the audience on an adventure, tied by strands of laughter, friendship, political drama and above all stunning cameos for one last time. The plot unfolds in Derry, Northern Ireland, where a young teenager and her friends embark on an exciting adventure after they attend a catholic girls school in the midst of an ongoing conflict.
Community
Community has been termed as one of the most inventive shows in TV history to be streamed by Netflix. It took six seasons and two networks to portray this terrifying but funny comedy in almost every genre. The show is about a group of friends who study in a community college, which quickly turns into a parody of pop culture.
Deep inside, the show portrays a story about people who are good but broken in an attempt to make each other. Community is centred around a sharp-witted lawyer, who finds himself in a community college after his degree gets revoked. This brings together an eclectic group of students who team together against Chang(Ken Jeong).