Blue Lock Chapter 220 Release Date: In the middle of the heated fight between the Bastard Munich Ubers and the Italy Ubers, a new force has risen. As Aiku wakes up his secondary weapon, the strongest defender has run into the crazy meta vision. This tool is a force to be reckoned with because it can see through all of Isagi's plans.
The golden pair of Isagi and Kurona is in shambles now that the Italy Ubers, led by Aiku, is in charge. As Yukimiya runs into the penalty zone, Aiku is only a few inches away from the ball. Will Isagi be able to get this match back on track?
Fans were left with a surprise when Blue Lock Chapter 219 came out on May 22, 2023. Bastard Munich won the first part of the chapter, and Kunigami went on the attack. Niko tries to stop the progress with his new meta-vision, but Isagi is still much stronger than him.
In this article, we will discuss the Blue Lock Chapter 220 Release Date, Spoilers, Recap of the previous Chapter, and much more. Scroll all the way down and read the entire article if you want to obtain all of the information.
Blue Lock Chapter 220 Quick Info!
| | |
| --- | --- |
| Title | Blue Lock |
| Author | Muneyuki Kaneshiro |
| Chapter | 220 |
| Release Date | May 29, 2023 |
| Where to Read | Kodansha |
When And Where to Read Blue Lock Chapter 220?
The match will continue in Blue Lock Chapter 220, which is due to come out on May 29, 2023, at 12 a.m. JST. When Blue Lock Chapter 220 is posted on the official websites of Shonen Magazine and Kodansha in both Japanese and English, you can read it there. Blue Block is in print, and both Bookwalker and Amazon sell it.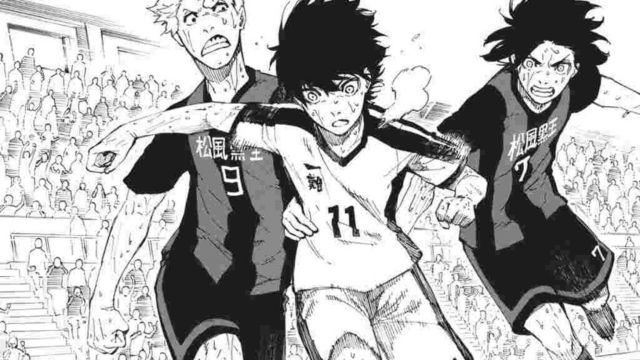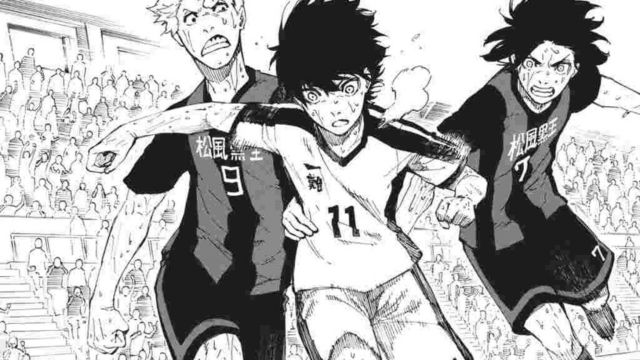 Blue Lock Chapter 219 Recap! What Happen Kunigami in The Previous Chapter?
In Blue Lock Chapter 219, Kunigami runs up to the Italy Ubers team and steals the ball. He then runs toward the goal, making their defenders panic. Peron tries to stop Kunigami, but Kunigami beats him by moving the ball so well.
Isagi sees Kunigami getting closer to the goal and knows that he is trying to go it alone, but he also knows that he can't because Kunigami doesn't have the strength to fight off the three players who are coming straight for him.
Isagi knows that if he went with Kunigami, they would easily score the goal, but Kunigami isn't the kind of person who would pass the ball just because someone asked for it. After all, he's all about himself.
When Kunigami gets tangled up in the penalty area, Isagi decides to steal the ball from him. Isagi guesses how the game will go with the help of his meta vision and makes a rough plan for what he needs to do. At the same time, Niko starts to keep an eye on Isagi with his new Meta Vision so that he can't carry out his plans.
Niko looks at Isagi's plan and goes straight to where the ball should be, according to Isagi. He gets to the spot at the same time that Kunigami goes for the same spot while breaking down Italy's defenses. Ubers, you have a 50/50 chance of winning, but then something unexpected happens.
Raichi runs up to Niko and stops him, which Niko didn't see because he was using his meta vision. Duel King Raichi comes to the rescue. Niko gets confused because he doesn't notice that Raichi is getting closer. Isagi tells Niko that he put too much faith in his half-baked ability to see the future.
Niko was thinking about Isagi and the ball so much that he didn't even notice that Raichi had moved behind him. Isagi took advantage of the fact that Niko's meta-vision wasn't full and moved in a way that made Niko's vision even worse. He didn't even see Raichi, who he could have easily beaten. Two meta-visions went up against each other, and Isagi won!
Isagi runs up and takes the ball while telling Niko that the way he gets information from his brain and eyes is still not very good. Isagi stealing Raichi's chance to shine makes him angry, but Raichi doesn't care. He keeps going toward the goal, where there are now only defenders left. Kurona asks Isagi for help, and the two of them go into the penalty area. But Aiku stops the golden pair in their tracks.
Isagi is confused because he can't figure out how Aiku knew what he was going to do. This is almost impossible for someone who doesn't have meta vision. Aiku makes fun of Isagi by asking him if he can join this high-level chess game. Isagi doesn't lose his cool and chooses to use lefty direct, his second weapon.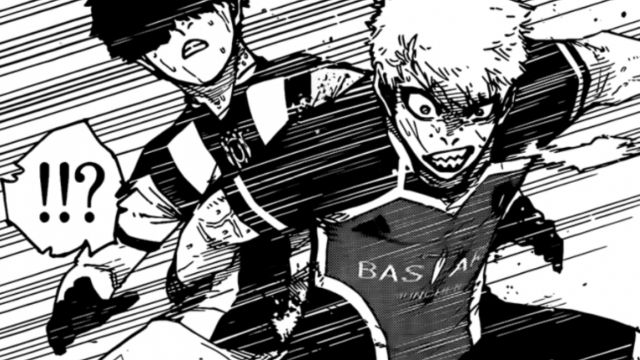 Surprisingly, Isagi's plan is easy for Aiku to see through because he knows that his left foot is weaker than his right. He goes right for the ball and breaks Isagi's whole plan, as if he had known about it all along. Even Isagi is scared by how fast things are moving. All of a sudden, Yukimiya walks into the penalty area through the space Isagi made and tells Isagi to pass the ball.
Read More: Mercenary Enrollment Chapter 138 Release Date Is Finally Announced!
Blue Lock Chapter 220 Spoilers!
Fans of Blue Lock can't wait for Blue Lock Chapter 220 to come out and are looking for any spoilers or information. As of right now, there is no clear date for when Chapter 220 spoilers will be out.
But fans can expect it to come out in the next few weeks. Isagi beat Niko's meta-vision in the last part, and Oliver Aiku's meta-vision was also shown. Aiku's meta vision also showed that Isagi's left foot is less accurate than his right foot.
Conclusion
In the end, Blue Lock is a manga that anyone who likes sports manga or just wants to read a great story with great art should read. Blue Lock shows that the artist paid close attention to detail and had a great sense of style. The writing is great, and the story moves quickly and keeps you interested until the end.
Must Read: Chainsaw Man Chapter 131 Release Date: Get Ready for an Action-packed Chapter!