Over the course of his career, Adam Sandler, the Sandman himself and the fashion prince attempting to single-handedly bring huge basketball shorts back into the world have donned a variety of headwear.
He carved up a distinct on-screen identity as a surreal and fratty man-baby in a succession of popular lowbrow comedies after cutting his teeth as a musical freak on Saturday Night Live.
Happy Madison Productions would never recover the '90s power or the novelty of Sandler's strange voices, but Sandler would—by becoming dramatic. His underappreciated acting ability would serve him well in Uncut Gems, resulting in a critical resurgence.
This was in contrast to an increasingly tepid succession of comedies in which the same group of actors failed to persuade us that they cared in a variety of exotic settings. Sandler appears to enjoy both types of films equally.
10. Hubie's Halloween
Adam Sandler's promise/threat to follow up an Oscar snub for Uncut Gems with a new film "so stupid on purpose just to make you all pay" may have come true with the purportedly moronic Hubie Halloween.
Read More: Top 10 Pete Davidson Movies: How These Movies Made Davidson a Superhit Star!
Hubie Halloween exorcises many of the mean-spirited ghosts that have haunted his canon, amidst the predictable appearance of all of Sandler's friends and the insistence that no matter how pathetic a titular.
Physical humor abounds in the film, typically at the price of Hubie's face, nards, and/or dignity, and character actors appear to be having a good time.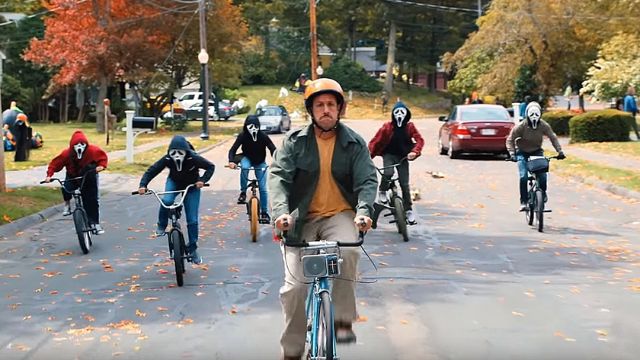 9. Anger Management
Because of Jack Nicholson, Adam Sandler's inexorable downward spiral was temporarily interrupted. As an unusual therapist helping Sandler conquer his fury issues, the Hollywood legend released his nasty side.
The odd allure of watching Nicholson in such a low-stakes, low-brow comedy is a good antidote to the Sandler formula's increasing laziness.
8. Hotel Transylvania
Despite some critics dismissing Hotel Transylvania as just another immature Adam Sandler comedy, it succeeds to a surprising degree, showcasing a buoyant giddiness and relentless energy that is completely infectious.
Much of this can be ascribed to Genndy Tartakovsky's work. The humor is as fast-paced as any Zucker-Abrahams-Zucker production, with numerous cast members delivering some of their best comedic performances in years.
Read More: Top 10 Best Movies of Christian Bale's: Which Films Are His Best?
Hotel Transylvania shows ambition and attention to its art that is sadly absent in many major theatrical films intended for children, even if it is unnecessarily tiresome and frustrating for others.
7. Funny People
Funny People has a reputation for being the star of Judd Apatow's overlong, navel-gazing phase, but it's really him attempting to fill the shoes of his hero James L. Brooks, crafting the kinds of tragic comedies that don't get made anymore.
Funny People is a meditative hang-out comedy that tackles the clash between generations of comedians and the seeming futility of comedy in the face of death. It follows a younger comic supporting an Adam Sandler-Esque movie star who is dying of cancer.
6. The Meyerowitz Stories
Noah Baumbach takes time to observe the ways in which his characters run, their ambulatory gifts (or lack thereof) representing both their struggles to express their innermost selves and the ways in which they can't escape the parents who must pass themselves.
Baumbach appears to want to literalize the act of "running away" from one's greatest troubles, but such tracking shots are mostly for laughs: Harold Meyerowitz (Dustin Hoffman), a sculptor seeking recognition in his old age, shuffles dopily through New York's streets.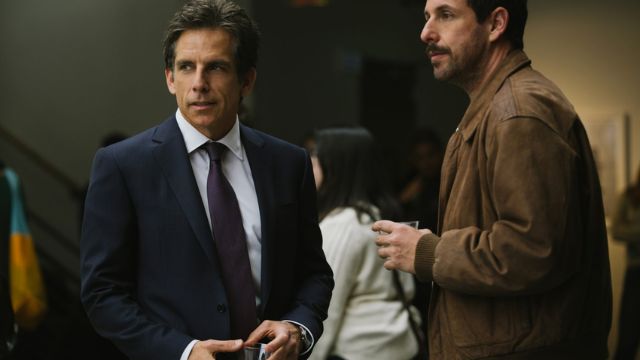 Matt Meyerowitz (Ben Stiller) has the grace of a well-used corporate gym membership; Danny Meyerowitz (Adam Sandler, deserving of an Oscar) hobbles around denying that he has a major medical problem.
5. Happy Gilmore
After his first three films, Adam Sandler could have retired in 1998, and his comedy legacy would have been assured. It's difficult to choose between The Wedding Singer, Billy Madison, and Happy Gilmore, but let's focus on the latter for the time being.
Sandler's inchoate frat boy wrath finds a suitable vehicle in the story of a failed hockey player who becomes a great golfer, and the ridiculous streak that lifted Madison beyond other Hollywood comedies of the day is much more obvious here.
4. Billy Madison
There's a solid argument to be made that Billy Madison is Adan Sandler's best film. Sure, it's not as human as The Wedding Singer, and it's difficult to vote against Happy Gilmore, but Madison so far exceeded my modest expectations for it in 1995.
Read More: Top 10 Comedian Actors in Hollywood: Who Are Make You Laugh (2022)?
It's still funny today, a terrific vehicle for Sandler's man-child persona, and it stars Bradley Whitford, Darren McGavin, Norm Macdonald, Chris Farley, and a big penguin, among others.
The surreal flourishes, the way lines are delivered, and how Tamra Davis is able to contrast Sandler's weirdness with a world that feels recognizable in its everyday mundanity make Billy Madison so funny.
3. Punch-Drunk Love
It's hard to remember now that we've all rallied around his genius, allowing him to transcend the stigma of his Netflix agreement while still profiting obscenely from it, but there was a time when the rest of the world doubted Adam Sandler.
We may thank P.T. Anderson for creating such hope long before the Safdies or even Noah Baumbach got their hands on the Sandman.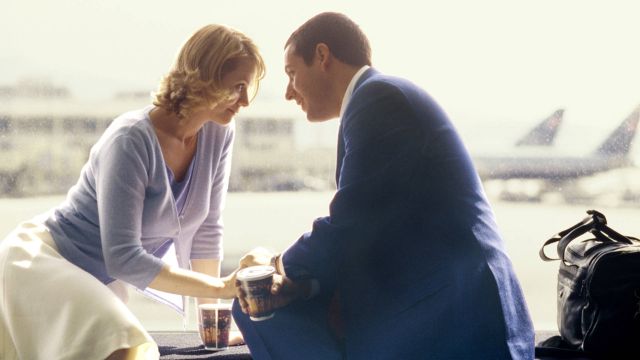 In comparison to the scope of There Will Be Blood, the melancholy of Boogie Nights, the inexorable fascination at the heart of The Master, or the obsession and obfuscation of Phantom Thread, Punch-Drunk Love—a breath of fresh,
2. The Wedding Singer
Frank Coraci's vision of the mid-'80s through the late-'90s bears the pastel aesthetic and pop culture refuse of a parody of that decade rather than a clear memory of what was actually going on, but it's all the better to ground Adam Sandler's.
The Wedding Singer did for Sandler's "stop looking at me swan" voice what Happy Gilmore and Billy Madison did for his "stop looking at me swan" voice, not only mitigating all that past frat boy nonsense but also demonstrating.
Read More: Which Was Top 8 Chris Hemsworth's Action Movies in His Career 2022?
The story of Robbie Hart (Sandler), a banquet hall's in-house crooner who suffers a broken heart in order to find his way to the true girl of his dreams, hits every rom-com beat so squarely that it's nearly impossible not to see where this thing is going.
1. Uncut Gems
Howard Ratner (Adam Sandler), the owner of a prestigious diamond store in New York's diamond district, earns well for himself and his family, but he can't help but gamble compulsively, owing to his brother-in-law Aron a large sum.
Still, Howard has other risks to contend with: his payroll includes Demand (Lakeith Stanfield), a client and product finder, and Julia, a clerk with whom Howard is having an affair and "keeping" her comfortable in his New York apartment.
Except for his wife (a pristinely weary Idina Menzel) is clearly sick of his nonsense, and he's waiting for a special gift from Africa: a black opal, the stone we met in the film's first scene and which Howard believes is worth millions.