Josh Duggar was given a 12.5-year prison sentence in May 2022, and he is still in jail to this day. He has always done things that bother people. People are surprised that Josh's wife, Anna Duggar, has stuck by him through all of the scandals, especially since they have seven children together.
People are curious about what Anna is doing now that Josh is in prison. There were rumors that she and her kids moved around a lot while he was on trial, which makes me wonder if they've found a more stable place to live since then.
Where is Josh Duggar Now?
According to jail records acquired by In Touch on June 24 at 4:08 p.m. local time, Josh was moved from the Washington County Detention Center. In Touch was informed by a Washington County Detention officer that "I can confirm that he has left the institution."
After his May sentencing hearing, the former reality TV star was moved to one of two prison facilities. He will either travel to Texarkana, Texas, or prison in Seagoville, Texas, to complete his term.
Prior to this, Josh was detained by the police since he had been convicted on December 9, 2021, after a six-day trial, of the two charges of child pornography. He was being held in solitary confinement at the Washington County Jail in Arkansas for his own safety.
What Will Happen to Josh Duggar After His Sentence?
After being found guilty, former US Attorney David Haas exclusively told In Touch of Duggar, "I would anticipate there will be an appeal." "However, it will take time to hear the exact points brought in the appeal. The trial court has previously heard these concerns, therefore it might be challenging to prevail on appeal.
READ MORE: Are Holly and Nathan Still Together: What Happened Between Nathan and Holly?
"The Federal Sentencing Guidelines will offer an advisory sentencing range," the legal expert who has defended against child porn-related charges continued. The Guidelines range, which in this case is less than 40 years, is typically lower than the maximum penalty.
Do Josh Duggar and Anna Still Have a Relationship?
As seen by her presence in the courtroom in May, Anna Duggar (née Keller) stood by her husband at his sentencing hearing. She "doesn't consider divorce" from her husband "an option," a source exclusively revealed to In Touch just weeks before his sentencing trial.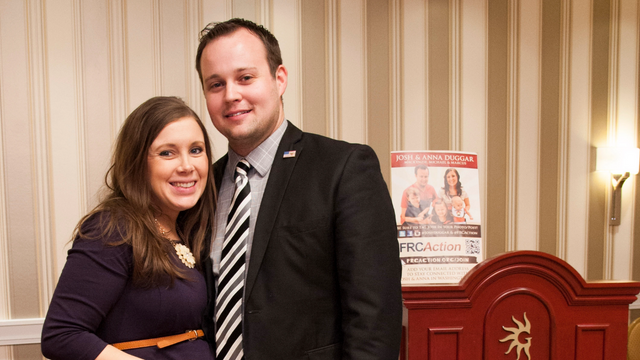 The insider added on May 13 that Anna, 34, "had pondered about" legal separation and added that "some of her relatives want her to, but it goes against everything in her being."
The source continued, "Obviously, no one would judge her if she did." There has even been much discussion about how seriously she should think about it.
Seven kids—Mackynzie, Michael, Marcus, Meredith, Mason, Maryella, and Madyson—were born to the couple after their 2008 wedding. In October 2021, Madyson was welcomed.
Anna is "still coming to grips" with Josh's prison sentence, a different source told In Touch in June 2022. "The kids will be alright for a little while, but then they'll start asking a million questions," the person continued. "She's tough and motivated, but she has a lot to deal with."
MUST READ: How Tony Romo Well-Known As a "Broadcaster" Built a Fortune of $70 Million?
The insider also describes how Anna has been handling the circumstance. The insider said that Anna will use her religion to help her overcome the hardships that lie ahead.
Anna has also maintained a close bond with her husband's family. Anna's relatives, the Kellers, have supported her, but she remains close to the Duggars, according to the insider. She hasn't abandoned her in-laws, says the speaker.
The fact that Anna intends to stick by Josh's side is evidence enough, and she even intimated that she would spend her 34th birthday on June 23 by paying him a visit in jail.