As one of the most popular Isekai Anime, That Time I Got Reincarnated as a Slime kept people entertained all the time. After a great second season, fans are more excited than ever to see the next movie in the series, That Time I Got Reincarnated as a Slime, which is coming out soon.
Scarlet Bond is the movie. The movie was announced on September 21, 2021, right after the second season ended. We now know when it will come out and have more information about it.
In March, a trailer for the movie came out, which caused a stir in the anime community. Since then, people's expectations for the movie have skyrocketed, even though it's not clear yet if it's canon. It is based on the story that the author, Fuse, wrote first. The movie will be shown in theatres all over the world thanks to Crunchyroll.
Even though there is a lot of new anime coming out every week in Fall 2022, like Spy x Family, My Hero Academia, Chainsaw Man, and many more, everyone is very excited for That Time I Got Reincarnated as a Slime: Scarlet Bond.
Here's everything we know about the upcoming anime movie while we're at it.
Scarlet Bond: Release Date
That Time I Was Reborn as a Slime: Scarlet Bond will open in theatres on November 25, 2022, and will be shown around the world in 2023. The author of the Fuse series is thrilled that the movie is going to be animated. He never thought it would happen. When the movie was going to be made, he talked about it in an interview. He yelled out,
"I started writing this piece as a hobby, but it's going to be turned into a movie! At first, I couldn't believe it, because it seemed almost too good to be true. Please wait with interest to see how it turns out."
As the first movie in the Slime franchise, the hype is real, and since no one knows when the third season will be announced, it would be a great addition to help fans get ready for more adventures to come. Scarlet Bond, which won Crunchyroll's "Best Fantasy Anime in 2022" award, follows in the footsteps of the Original anime with beautiful animation and a gripping story.
While we wait for the film to be released around the world, it might be best to watch the first two seasons of the anime again on Netflix.
Also Read: Release Date for Zootopia+ and Everything We Know About the Show
Scarlet Bond: Plot
In the same way as the original anime, Rimuru Tempest set up the Jura Tempest Federation, a place where monster kingdoms and human kingdoms could live together in peace. Even though Rimuru has become a demon lord, he still seems to have trouble keeping the peace.
The Scarlet Bond events happen right after the end of the second season. They introduce a new enemy, Hiiro, who is an Ogre survivor and also Benimaru's brother.
When the setting moves from the east to the west to a country called Raja, the Scarlet Bonds come together to fight the new enemy. This is because the queen's power seems to have come out of nowhere. The trailer shows that Hiiro seems to have come out of Raja country and is asking the Ogres of Tempest nation for help, even though he was first shown as an enemy.
Also Read: Outlander Season 7 Production Has Almost Completed! Does The Sequel Have Any Release Date?
Scarlet Bond: Cast & Crew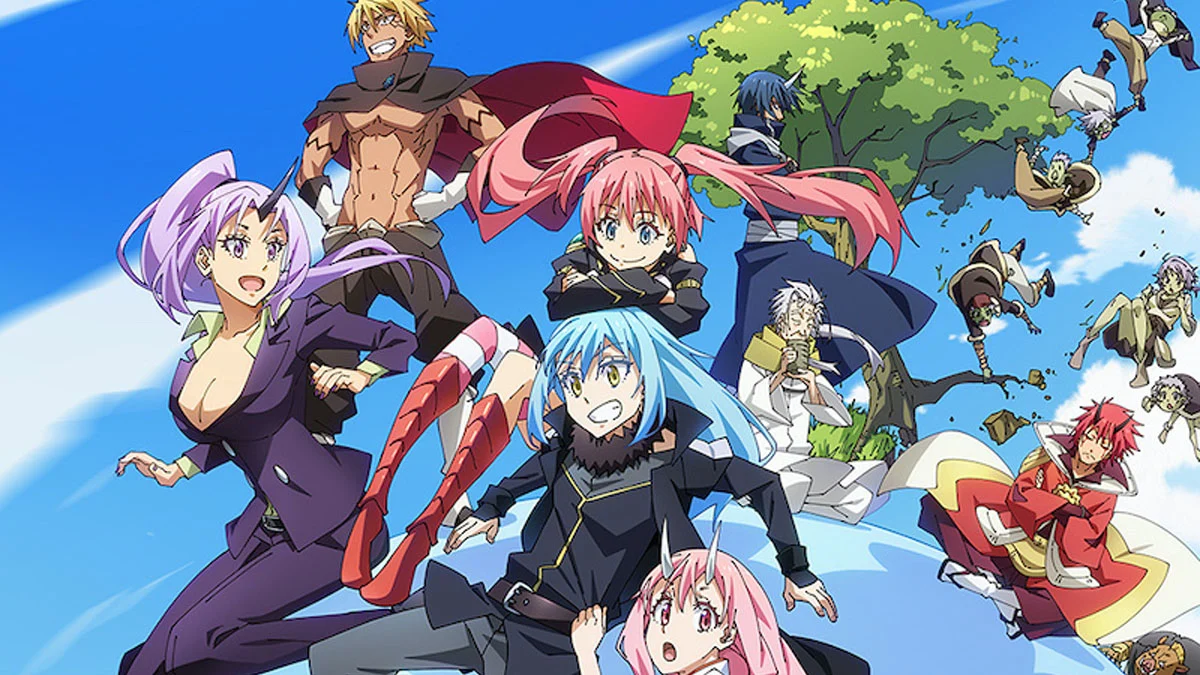 Yasuhito Kikuchi is in charge of direction. He is known for his work on Infinite Stratos, JoJo's Bizarre Adventure, Macross Frontier, and The Slime Diaries. Kazuyuki Fudeyasu is in charge of the screenplay.
He worked on Beyblade, Bungou Stray Dogs, and Hajime no Ippo. Hitoshi Fujima will be in charge of the music. He has worked on popular anime shows like Devil's Line, White Album, Rosario + Vampire, and Basilisk.
Yuichi Tanaka is known for his magical work on A Certain Magical Index, Code Geass 2, and Howl's Moving Castle. As the Chief Animation Director, he will do his best to help the 8bit Animation Studio and mesmerize the audience with stunning visuals.
Even though there are experts in each department, some of the most well-known staff members are Ryouma Ebata (Character Design), Ayumi Sato (Art Director), Maki Saitou (Color Design), and Yumi Jinguji (Editing).
Also Read: Spy X Family Chapter 72 Release Date: When Will It Be Available to Read Online, Along With Its Release Date?
Most of the people who played the characters in the original anime are back as those characters. To be more specific, Miho Okasaki as Rimuru Tempest, Makoto Furukawa as Benimaru, Megumi Toyoguchi as Rapahel (previously known as Great Sage), Sayaka Senbongi as Shuna, M.A.O as Shion, Takuya Eguchi as Souei, Houchuu Ootsuka as Hakurou, Asuna Tomari as Gobta, Chikahiro Kobayashi as Ranga, Takahiro Sakurai as Diablo, etc.
Even though these are the same people who voiced the characters in the anime, we have a new cast for the characters who weren't in the anime.
Yuuma Uchida gives Hiiro a voice, and Riko Fukumoto's majestic voice shows what Towa wants. A few minor characters like Mobuji (Mitsuru Ogata), Raja Minister (Ken Uo), Chikuan (Shinpachi Tsuji), and Lacua have been added (Subaru Kimura).
The franchise also gave information about the songs that will start and end the movie. "Jouka" and "SPARKLES" were great insertion songs sung by TRUE and Stereo Dive Foundation, and "Make Me Feel Better" was the opening theme song sung by MindaRyn.