Clarence Darnell Gilyard Jr. (December 24, 1955 – November 28, 2022) was a university professor, actor, and author from the United States.
He appeared in film, television, and stage productions as a performer; some sources give his middle name as Alfred.
READ MORE:-Sinbad Net Worth: Check Everything About This Celebrity Here!
Clarence Gilyard Jr. Dead: 'die Hard' and 'top Gun' Star Was 66
Clarence Gilyard Jr., the star of Top Gun and Die Hard, died on Monday after a brief illness. He was 66.
READ MORE:-Sarah Cameron Before Surgery: Updates About This Rich Celebrity Are Here!
His death was announced by the University of Nevada, Las Vegas, where he had been a film and television professor since 2006.
"I share this news with profound sadness," Dean Nancy J. Uscher and the UNLV College of Fine Arts said on Monday. "His students, like all who knew him, were deeply inspired by him."
"He had a national and international following through his celebrated work in the theatre, film, and television," Uscher added. "His generosity of spirit was boundless — he was always ready to contribute to projects and performances in any way he could."
"Professor Gilyard was a beacon of light and strength for everyone around him at UNLV," said Heather Addison, chair of the UNLV film department. "Whenever we asked how he was, he cheerfully exclaimed, 'Blessed!' But we are the ones who have had the privilege of being his colleagues and students for so many years. Professor G, we love you and will miss you so much!"
Gilyard has been a familiar face in film and television for decades, appearing as Sundown in 1986's TopGun and as the villainous computer whiz Theo in 1989's Die Hard.
In 2020, he reprised his Die Hard role for an Advanced Auto Parts commercial commemorating the brand's acquisition of the DieHard battery brand.
Clarence Gilyard Jr., 'Walker, Texas Ranger' and 'Die Hard' Star, Dies at 66 https://t.co/M4QLOckqNj

— Variety (@Variety) November 29, 2022
The commercial also featured Bruce Willis' character John McClane, which Gilyard described as "surreal" in an interview with Nevada Public Radio.
Gilyard also co-starred with Andy Griffith in the crime drama Matlock from 1989 to 1993, playing private investigator Conrad McMasters in 85 episodes.
The Life and Career of Clarence Gilyard Jr.
Gilyard has spent decades working in the film and television industries, and his extensive resume includes major blockbuster hits as well as smaller serialized productions.
READ MORE:-Where is Elizabeth Lambert Now: How Wealthy Is This Celebrity? Luxury Lifestyle!
His breakthrough role came in 1986, when he played Sundown in the iconic Top Gun, a role that was followed by 1988's Die Hard, in which he played computer whiz, Theo.
He is also well-known for his long-running role as Conrad McMasters in Matlock, which he played in over 80 episodes from 1989 to 1993. Gilyard also played James Trivette in all 196 episodes of Walker, Texas Ranger.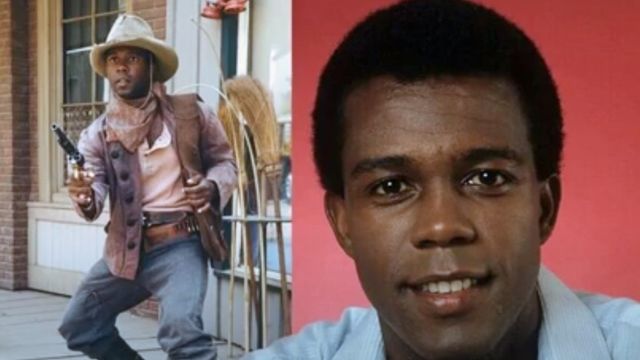 Gilyard eventually left the spotlight and began contributing to academia in 2006, when he joined the University of Nevada, Las Vegas. His wife Elena Gilyard and son Peter survive him.