Raphael Warnock is an American Baptist pastor and politician. Since 2021, he has been serving as the junior U.S. senator from Georgia. He took office on January 20, 2021. He was a member of the Democratic Party.
Warnock has been the head pastor of the Ebenezer Baptist Church in Atlanta since 2005. Up until 2005, he was the head pastor at Douglas Memorial Community Church. Warnock became well-known in Georgia politics when he led the fight to expand Medicaid in the state as part of the Affordable Care Act.
Early Years and Education
Raphael Gamaliel Warnock was born on July 23, 1969, in Savannah, Georgia. He was the eleventh of twelve children born to Pentecostal pastors Verlene and Jonathan Warnock. He grew up in public housing.
His father was in the U.S. Army during World War II, where he learned how to fix cars and weld. After the war, he started a small business where he fixed up old cars to sell again. As a teenager in Waycross, Georgia, she picked cotton and tobacco in the summers and later became a pastor.
Warnock graduated from Sol C. Johnson High School in 1987. He then went to Morehouse College because he wanted to be like Martin Luther King Jr. There, he got a Bachelor of Arts in psychology and graduated with honors in 1991.
He thinks that the Upward Bound Program helped him get ready for college since he was able to take early college courses at Savannah State University. Then, he went to Union Theological Seminary, which is part of Columbia University, and got a Master of Divinity, a Master of Philosophy, and a Doctor of Philosophy.
What is Raphael Warnock's Net Worth?
As of December 2022, Raphael Warnock Has an Estimated Net Worth of $800 Thousand (Source: Celebrity Net Worth). According to The Washington Examiner, he got some criticism because his total salary has more than doubled since he took office. In 2021, Warnock was paid $164,816 for his work in the Senate, plus an extra $120,965 for his work as a pastor.
He was able to do this because of a loophole in the Senate. A $243,750 advance was given to him for his upcoming book "A Way Out of No Way."
His salary from the church gave him $89,000 for housing benefits. This was called a "Personal Parsonage Allowance" by Warnock's campaign, which made some people uncomfortable.
However, the Senate Ethics Committee eventually agreed to this payment. The Atlanta-Journal Constitution says that his home in Atlanta is worth more than $1 million.
Also Read: How The Top Player of 1994 FIFA World Cup, 'Alexi Lalas', Amassed a Fortune of $3.5 Million?
Raphael Warnock's Political Journey!
During the early stages of his ministry, Warnock worked as an intern and licentiate at the Sixth Avenue Baptist Church in Birmingham, Alabama, under civil rights movement leader John Thomas Porter. In the 1990s, he worked at the Abyssinian Baptist Church in New York as a youth pastor and then as an assistant pastor.
When Warnock was pastor at Abyssinian, the church didn't hire people on workfare. This was part of a larger movement against Rudy Giuliani's workfare program at the time. While Warnock was youth pastor, the church also had Fidel Castro there on October 22, 1995.
There is no proof that Warnock had anything to do with that choice. During the 2020–21 special election for the U.S. Senate in Georgia, his campaign refused to say if Warnock was there or not.
Warnock became a well-known politician in Georgia when he led the campaign to expand Medicaid in the state. Warnock organized a sit-in protest at the Georgia State Capitol in March 2014 to urge legislators to take advantage of the ACA's Medicaid expansion. During the protest, he and other leaders were picked up and put in jail.
Warnock also worked hard to get Georgia Democrats to reach out more to low-income neighborhoods. In 2015, Warnock thought about running as a Democrat for the seat in the U.S. Senate held by Johnny Isakson in the 2016 election. He chose to not run.
Also Read: How American DJ 'Diplo' Amassed a Massive Fortune of $50 Million?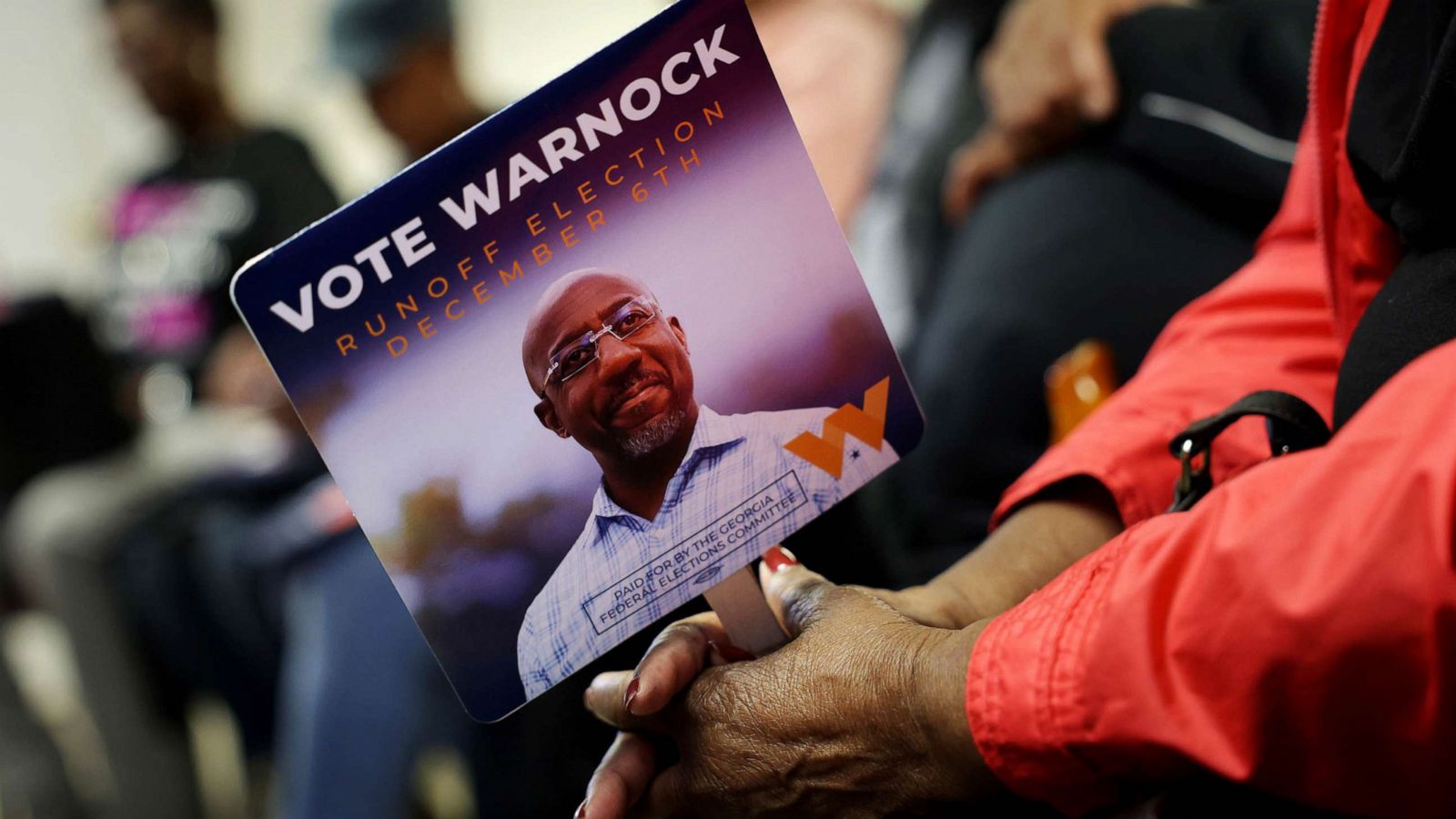 From June 2017 to January 2020, Warnock led the nonpartisan New Georgia Project, which worked to get more people registered to vote.
Warnock wants the John Lewis Voting Rights Act to pass and wants the Affordable Care Act to cover more people. He also wants more money for COVID-19 relief. Planned Parenthood has backed him because he backs abortion rights and gay marriage.
He is against people carrying guns around with them hidden. He says that religious leaders don't want guns in places of worship. Warnock has always been against putting people to death.
Warnock said on January 27, 2021, that he would run for another full term in 2022. Since no candidate got a majority of the votes in the general election on November 8, 2022, he had to face the Republican nominee, Herschel Walker, in a runoff election on December 6, which he won.
Vice President Kamala Harris swore Warnock into the 117th Congress of the United States Senate on January 20, 2021.
Warnock voted to convict former President Donald Trump on February 13, 2021, for his part in starting the Capitol Riots.
On March 5, 2021, he and 29 other Democratic and independent senators backed a bill to raise the minimum wage to $15 an hour.
On March 17, 2021, he gave his first speech on the Senate floor. It was in support of the For the People Act and the John Lewis Voting Rights Act, which he wanted to pass.
When former U.S. senator Johnny Isakson died in January 2022, Warnock introduced a Senate resolution to honor him. It was passed with support from both parties, and Warnock said Isakson was "a patriot, a public servant, and he knew how to show up for people."
In October 2022, a bill by Warnock and Senator Jon Ossoff was signed into law. It named a US Post Office building in Atlanta, Georgia, after John Lewis, who was a US representative for Atlanta until his death in 2020.
As a U.S. senator, Warnock has supported an agenda that is more open-minded. As of November 2022, 96% of the time Warnock's votes were in line with what President Joe Biden had said.
Also Read: How Much Was George Jones's Fortune At The Time of His Death?
Let's Take a Closer Look into Raphael Warnock's Personal Life!
Warnock is an Atlanta resident. On February 14, 2016, he married Oulèye Ndoye in a public ceremony. In January, they had a private ceremony. There are two kids. In November 2019, the couple broke up, and the divorce was finalized in 2020.
In March 2020, Warnock and Ndoye were going through the divorce process. During an argument, Ndoye said that Warnock ran over her foot with his car, but Warnock said that wasn't true. A report from the Atlanta Police Department says that when Warnock called the police, Ndoye didn't want to show the officer her foot.
The officer "did not see any signs that Ms. Ouleye's foot was run over." When doctors arrived, they "were unable to find any swelling, redness, bruising, or broken bones" on Ndoye's foot. Police did not bring any charges against Warnock because of what happened.
In February 2022, Ndoye asked the court to change their child custody agreement so that she could have more time with their two young children and could finish a program at Harvard University. She also asked for the child support payments to be recalculated.
In October 2022, the city of Savannah changed the name of Cape Street to Raphael Warnock Way in his honor. This was the street where Warnock lived as a child in public housing in the 1980s.