Shadow and Bone is an American fantasy streaming television series created by Eric Heisserer for Netflix.
It is based on Leigh Bardugo's Shadow and Bone trilogy and Six of Crows duology. The first season's eight episodes premiered on April 23, 2021.
In June 2021, the series was renewed for a second season of eight episodes, which is set to premiere in 2023.
Is Season 2 Confirmed?
Yes. Netflix renewed Shadow and Bone for an eight-episode second season on June 7, 2021.
The cast announced the news with a sun-summoning YouTube video, with showrunner Eric Heisserer saying, "I'm honored and thrilled to return to the Grishaverse and continue the stories of these endearing characters, particularly Milo."
READ MORE:-Monarch Season 2: When Will Fox's Musical Drama TV Series Will Premiere?
"I've been writing in the Grishaverse for nearly ten years now, so I'm thrilled we get to continue this adventure," said Bardugo in a statement.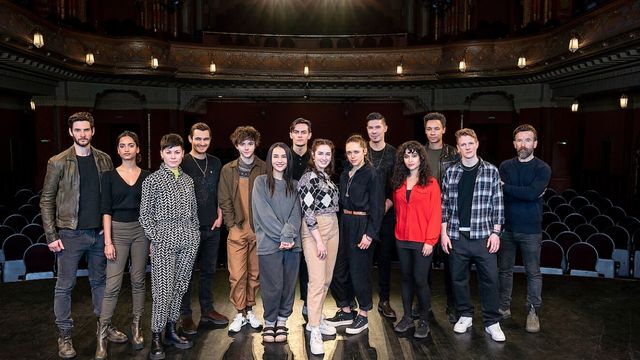 "There are so many places we've only scratched the surface of, and I can't wait to introduce our audience to more of the saints, soldiers, thugs, thieves, princes, and privateers who make this world so interesting to explore." It will be truly magical to see our brilliant, talented cast grow."
When is Shadow and Bone Season 2 Coming Out?
What happens in the new season will be based on the book Siege and Storm. Many of our favorite characters will return, including Jessie Mei Li as Alina and Ben Barnes as the
Darkling, but there will also be several new ones, including:
Patrick Gibson plays Nikolai Lantsov, a prince who becomes a pirate but prefers the term privateer.
Tamar Kir-Bataar and Tolya Yul-Bataar, played by Anna Leong Brophy and Lewis Tan, are mercenaries who work for Nikolai.
Jack Wolfe plays Wylan Hendriks, the son of a wealthy merchant who joins the Crows as a chemist and demolition expert.
What Will the Second Season Be About?
Season 2 has several twists and turns, but one major revelation is that General Kirigan (a.k.a. The Darkling) does not die, and his powers appear to be even stronger. Kerrigan appears to be season 2's Big Bad based on the sneak-peek clip Netflix released during TUDUM.
READ MORE:-Kung Fu Panda: The Dragon Knight Season 2: Release Date | Plot | Cast And More!
"To save her country, Alina will have to choose between her power and the love she thought would always be her shelter," according to the description for the second book in the Shadow and Bone series. There can be no victory without sacrifice, and only she can face the approaching storm."
In a post-show interview with ELLE.com, Li discussed their hopes for future seasons of Shadow and Bone. "Because Kirigan has his shadow soldiers, and obviously Alina gets her own army, I'd love to see how that manifests and affects her," they said. "Alina's hair is supposed to turn white. I'd be curious to see how gruesome that is.
Perhaps it will require a much darker tone—that would be interesting to investigate. When I was reading the books, I imagined Alina's hair turning gray—not in a beautiful, flowing way, but in an unfavorable way."
Who is in the Season 2 Cast?
Li, Barnes, Archie Renaux (Mal), Freddy Carter (Kaz), Amita Suman (Inej), Kit Young (Jesper), Danielle Galligan (Nina), Calahan Skogman (Matthias), Sujaya Dasgupta (Zoya), Julian Kostov (Fedor), Daisy Head (Genya), and Dean Lennox Kelly (Pekka Rollins) are all expected to return Galligan, Skogman, and Head have been promoted to series regulars.
READ MORE:-Firefly Lane Season 2 Release Date: Here Are All Details About the Season to Know
In addition, Anna Leong Brophy (Traces) will play Tamar Kir-Bataar, Jack Wolfe (The Witcher) will play Wylan Hendriks, Lewis Tan (Mortal Kombat) will play Tolya Yul-Bataar, and Patrick Gibson (The OA) will play Nikolai Lantsov.
Shadow and Bone Season 2 Trailer