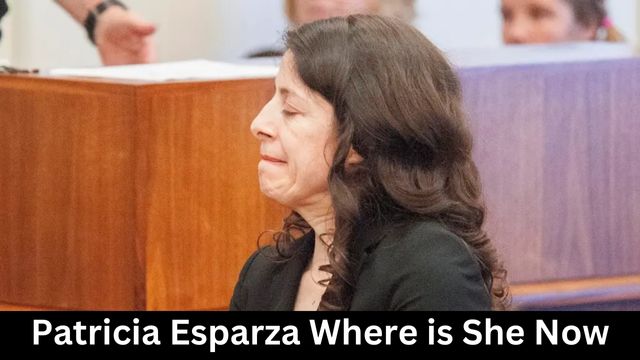 Where is Patricia Esparza: Did a College Professor Orchestrate the Revenge Killing of Her Alleged Rapist Decades Ago?
Norma Patricia Esparza claimed she was raped by Gonzalo Ramirez in 1995 after meeting him at a club. Ramirez was discovered dead weeks later, but it would be decades before his killers were apprehended.
Norma Patricia Esparza was a gifted college professor, mother, and wife—but did a past secret reveal a much darker side to her?
Years before her successful career, when Esparza was a college student in California, a man she met at a club was discovered dead on the side of the road with a savage set of injuries.
"I've Been to a Lot of Scenes in My Career," Larry Montgomery, a Detective With the Irvine Police Department at the time, Told "Dateline: Secrets Uncovered," "but This One Was a Little More Gruesome Just Because of the Sheer Amount of Injury to the Body." "He Was Unquestionably Hacked to Death."
Gonzalo Ramirez, 24, a young father of two young daughters, was identified by police.
The brutal murder perplexed investigators until they discovered Esparza's phone number scrawled on one of Ramirez's phone bills and contacted the Pomona College sophomore.
Esparza, on the other hand, had her own harrowing story to tell, and it would take investigators more than two decades to piece together the truth.
READ MORE:- Who is Tao Zraf? A World Traveller and Finalist in Season One of Drink Masters!
An Act of Revenge?
Esparza told Dateline's Andrea Canning in March 1995 that she met Ramirez at a club and gave him her phone number because "he was nice."
This is the most factual account of Patricia Esparza's involvement in the death of her rapist. #setpatriciafree http://t.co/0Hzl281lLh

— Dr. Patricia Esparza (@SetPatriciaFree) May 17, 2015
She claimed Ramirez called her the next morning and invited her, her sister, and a friend to breakfast. After the meal, he offered her a ride back to campus and then asked her to come up to her dorm room for a glass of water, but that's when the day took a terrifying turn, according to Esparza.
"When we're inside, he says a—that he wants to have sex." "And I say no, I'm not interested," she says. "He becomes aggressive and begins—to try to kiss me, and I push him away, and we struggle, and eventually he takes off my pants and forces himself on me."
Esparza claimed she was left sobbing, "half-naked," and "curled up into a ball."
"I felt so dirty and ashamed, and all I could think about was blaming myself," she explained.
Esparza claimed she did not call the police and instead went to the college health center the next day. She stated that she saw a nurse and reported what had occurred, but the nurse took no further action.
A medical report from the college confirmed that Esparza went to the health center and was examined by both a nurse and a doctor, but the report never mentioned rape and only stated that Esparza had unprotected sex and requested a morning-after pill.
Must Read: Who Is Max In Dance 100? The Challenges and Triumphs of Max on Dance 100!