The nice and kind In 'Heartstopper,' Elle Argent is a trans woman. Is the actress who plays her a trans woman in real life? Meet Yasmin Finney.
Even though the main focus of the new Netflix show Heartstopper is the high school romance between sweet Charlie Spring (Joe Locke) and rugby star Nick Nelson (Kit Connor), we can't stop thinking about Elle Argent (Yasmin Finney).
Elle is one of Charlie's best friends, so she plays a big part in the story as a whole. Fans also noticed that she has her own problems at school. Elle has moved from Truham, where she went for years, to Higgs, a school just for girls.
Since Elle is a trans figure, we can't help but wonder: Is Yasmin Finney, who plays Elle, a trans person in real life? Here's what we know, including what the 18-year-old has said about how trans people are portrayed in Heartstopper.
Is Yasmin Finney Who Plays Elle in "Heartstopper" Trans in Real Life?
Yes! Yasmin Finney, who plays Elle on the show, is a trans woman.
Yasmin told LGBTQ magazine Attitude that she never expected to see an open casting call for a trans girl of color because "she hasn't had many roles to look up to where she's felt represented as a Black trans woman," the magazine said.
But this rare, once-in-a-lifetime chance gave her the chance to give that much-needed representation and think about what her on-screen appearance would mean for other people (and if this tweet is any indication, it means a lot to them).
During a roundtable talk with PinkNews, Yasmin said that she feels "so blessed" to be playing Elle.
"It is so, so, so rare that we get a story about a trans character that doesn't deal with gender dysphoria, depression, or bullying, but just the good things, like friendship, a chosen family, and moving from an all-boys school to an all-girls school."
Yasmin also said, "Everything natural about being trans is brought out, and I'm just so happy to be the positive role model we've needed for so long." We couldn't agree more, girl!
In all honesty, this is a huge step forward for the trans community, and we think (and hope) that more companies and casting directors will learn something from the amazing team behind Heartstopper.
Also Read: Is Eureka O'Hara Transgender? Find Her Sexuality Here!
Yasmin Finney Is a Newbie to The Business
Yasmin Finney is new to the entertainment business, just like her co-star Joe Locke, who plays the caring and compassionate Charlie Spring.
Even though she has been in a few plays, Heartstopper was her first movie role. However, the 18-year-old is fast becoming one of the most influential people in the transgender community.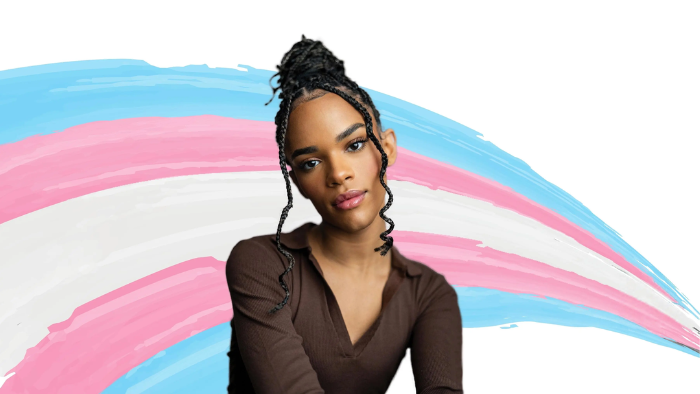 Must Read: Is Jessica Alves a Transgender Woman Fall Pregnant Through IVF After the Womb Transplant?
Yasmin has been a big name on TikTok since late 2020. As of April 2022, her account has over 741,000 friends and 9.1 million likes.
Yasmin usually talks about her life as a trans woman growing up in Manchester. Her most popular video shows how heartbreaking it is when possible romantic partners treat her badly because she is transgender.
But lately, clips on Yasmin's page with the Heartstopper cast are getting millions of views.
Now, you can watch Season 1 of Heartstopper on Netflix.