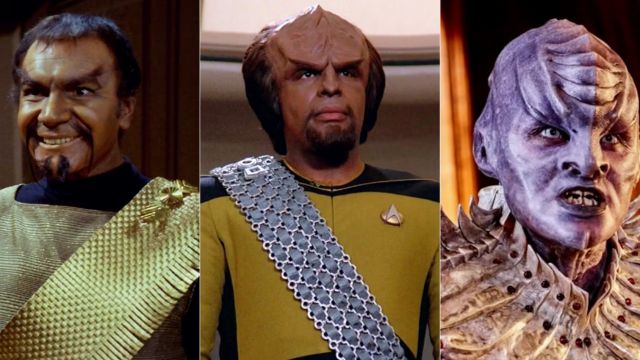 Star Trek Klingons: Again, the Klingons in Star Trek get a new look, because, of course, they do. As the date for the release of Star Trek: Strange New Worlds gets closer, we finally have the first trailer for the new season.
It's full of fun and excitement, and even though it doesn't say much about the story, it gives fans a lot to think about. We have the return of Star Trek's famous Captain Kirk, who was last seen at the end of season 1.
Number One is also back, and it looks like she has made her way back to the Enterprise team. And then there are the Klingons, who have yet another new look. Watch the video below to find out more:
Klingons have changed many times over the course of their long past. In TOS, they started out as just angry guys, which was also mentioned in the DS9 episode "The Trouble with Tribbles."
Then, the Star Trek movies and TNG gave them a new look, based on Worf's appearance. Worf's Klingon look also changed slowly while he was on Star Trek.
Then came Discovery and changed everything again.
purchase trazodone online

It changed everything and made the Klingons look brand new again.
Star Trek: Strange New Worlds season 2 brings us back to the TOS movies and TNG, and it looks like the remake of Discovery has been thrown out. It was nice knowing you.
Soon, you can expect to hear more about the makeover and maybe even see some hand waving in-universe. All of this is fun, right?
Klingons haven't been seen in a live-action Star Trek show since Season 2 of Star Trek: Discovery, unless you count Michael Dorn's Worf in Star Trek: Picard.
They're back in the new teaser video.
purchase zoloft online

Strange New Worlds seems to have given the warrior race a new look again, making them look more like they did in Star Trek III and later.
Joining the Klingon warriors is the return of the famous Klingon D7 battle cruiser spaceship. In the Discovery episode "Point of Light," Chancellor L'Rell showed holographic plans for the ship to the Klingon High Council. Now, the ship seems to be in use.
Ensign Uhura (Celia Rose Gooding) walks up to a crashed Starfleet shuttlecraft, and special guest star Paul Wesley returns as Lieutenant James T. Kirk, who seems to end up on modern-day Earth with La'an Noonien-Singh (Christina Chong).
purchase cipro online

Must Read: How to Watch Star Trek in Order?