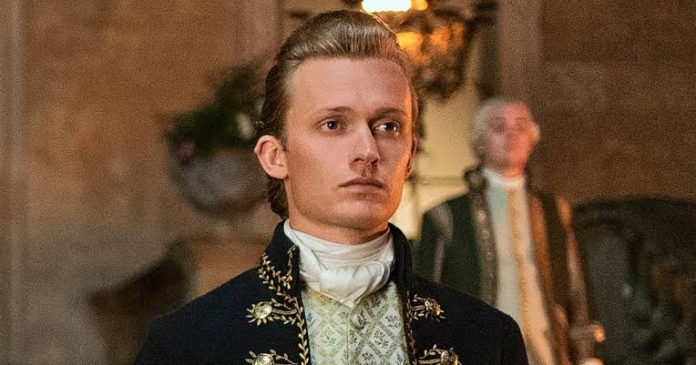 Queen Charlotte: A Bridgeton Story has been released on Netflix and fans are getting excited about the series. Fans are already speculating and eager to find out the twist and plot of the story. One of the Questions fans and viewers have been eager to find out is what happened to Reynolds.
This article aims to cover everything you will need to know about A Briderton and what happens.
Queen Charlotte: A Bridgerton Story
Young Queen Charlotte married King George as the life of the tons including the royal footmen Reynolds and Brimsley. The love affair between them made them the favorite couple of Bridgerton fans. Queen Charlotte's Butler who is from the original series Brimsley had featured in the spin-off and was in an affair with King George's footman Reynolds.
Fans were disappointed that they did not end up together because of how comparable they were. From their plans to unite the King and Qieen to  Jealousy and quarrel, there were a couple of goals. Reynolds and Brimsley were also seen dancing together at the ball in episode 6 of the final scene.
Also Read: What Happened To Edgar Hansen? Why Was The Northwestern Crew Charged? Find Out Everything Here!
What Happened To Reynolds?
It is speculated that Reynolds passed away or that the couple might have broken up as Brimsley was dancing on his own. Hugh Sachs who played the older version of Brimsley also revealed what had happened to Reynolds.
While he was speaking to Vulture he revealed that there was a scene that they did not film because it was removed. He also revealed that in the scene that was cut off, he was going to meet the older Reynolds who was supposed to be the love of his life but for some reason, they would not stay together.
So when they would eventually pass each other in the passageway in the removed scene it was not a toxic moment because of the world they both inhibited and it was still a hangable offense to be gay and it was not going to be possible for them.
However, it is still not clear if this had answered the questions or has left fans even more confused and some heartbroken. Either way, fans would love to see the older version of Reynolds.
Also Read: What Happened To Gary On A Million Little Things? Did Gary Die After Been Diagnosed With Cancer?
The Bridgerton Story Main Cast
• Indian Amarteifio as young Queen Charlotte
• Adjoa Andoh as Agatha
• MicheelenFairley as Augusta Dowager Princes of Wales
• Ruth Gemmell as Violet
• Corey Mylchreest as young King George III
• Golda Rosheuvel as Queen Charlotte (1818)
• Arsenal Thomas as a young lady
• Sam Clemmett as young Brimsley the Queen's Secretary
• Freddie Dennis as Reynolds
• Hugh Sachs aa Brimsley the Queen's Secretary(1818)
Where Can Fans Watch The Bridgerton Story?
Queen Charlotte: A Bridgerton story is currently available to stream on Netflix now. The Bridgerton previous seasons are also available to watch on Netflix. Fans can also stream The Bridgerton on Amazon Prime Video and Britbox.