Vinland Saga Season 2 Episode 20 Recap: The most recent episode of Season 2 of Vinland Saga was an exciting and emotional ride that left fans amazed and looking forward to the next episode. The episode was mostly about what happened after Thorfinn and Thorkell fought and what happened to Prince Canute and his followers.
We also got to see flashbacks of Thorfinn's past and how he became the fierce fighter he is today. In this post, we'll talk about what happened in Vinland Saga Season 2 Episode 20 and what stood out to us. We'll also share our thoughts on the next episode and what we think will happen.
Vinland Saga Season 2 Episode 20 Recap!
In Vinland Saga Season 2 Episode 20, As soon as the war between Canute and Ketil's men starts, it's clear that the two sides are very different in how they fight. Canute's army wipes out Ketil's troops on the front lines, and it's clear that the battle won't last long.
As chaos spreads, Snake understands that it's up to him to bring order back. He fights with Canute's soldiers and kills some of them. He tells his friends to run because he knows they can't beat the enemy. When Ketil's men get a chance to run away, they don't stop to think and start running back to the fort right away.
When Ketil sees this, he is furious because he never told them to do this. He grabs one of the guys and tells him that if he leaves the battlefield, he won't forgive his debt. The farmer then tells Ketil the hard truth, which is that he is done and that he should have never messed with the King, no matter how unfair he was.
The farmer also says that they always did what he said because it would be foolish to fight someone stronger, which Ketil will soon find out for himself. One of the jomsvikings rushes Ketil out of the blue and catches him off guard. Wulf watches the event from afar, but he isn't sure exactly what happened.
Canute tells him that his men were told to catch Ketil, not kill him, so he goes to check. Canute is left with only two men when Wulf goes. Thorgill is calmly waiting on the shore when he sees this chance. He almost kills Canute with a blow, but at the last second, the King turns around and protects himself.
Thorgill kills the two guards and gets Canute in a tight spot. Wulf comes back just in time, and the two fight for a short time. Thorgill wins in the end, but Canute's soldiers are almost there, so he chooses to run away. In another place, Arnheid breathes her last while Einar and Thorfinn try to save her life until the very end.
Soon after Arnheid dies, Snake comes to the scene carrying Ketil. Einar loses his temper as soon as he sees him. He tells his boss, who is sleeping, that he killed Arnheid and must now pay for it. Einar wants to kill Ketil, but Thorfinn knows that Einar's desire for revenge will only bring him more trouble.
Thorfinn was also obsessed with getting payback at one point in his life, which led to him turning into a monster himself. Thorfinn doesn't want his friend to be the same. So, Thorfinn calms Einar down by fighting with him for a short time and then talking to him about what happened.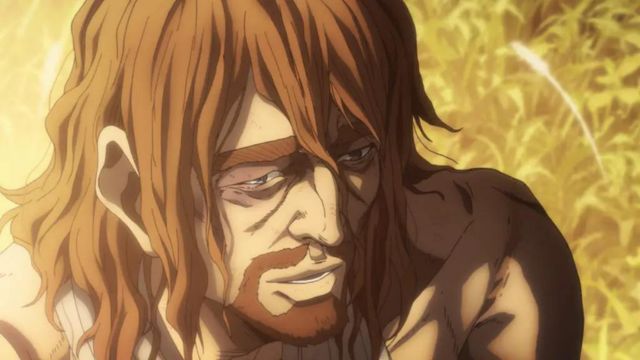 After they bury Arnheid's body, Thorfinn has to make a hard decision. Leif has already made sure they have boats to get away, but Thorfinn thinks it's his job to stop the fighting on Ketil's farm. Leif tries to talk him out of it, but Thorfinn is set on what he wants to do.
Read More: Dead Mount Death Play Episode 7 Recap: How Polka Broke the Fourth Wall?
What Are the Ratings of Vinland Saga Season 2 Episode 20?
Based on 19 episodes, IMDb says that the average rate for Season 2 of Vinland Saga is 8.6/10. Episode 9: "Oath," which has a rating of 9.6/10, is the episode with the best ranking. Episode 11: "The King and the Sword," which has a grade of 7.9/10, is the least liked. Rotten Tomatoes hasn't given Vinland Saga Season 2 any scores or reviews yet.
Must Read: Solo Leveling Chapter 199 Release Date: Get Ready For More Action And Thrill With Latest Chapter!