Who will Play the Geralt of Rivia in The Witcher Season 3? The main character in The Witcher, a fantasy TV show on Netflix based on the books by Andrzej Sapkowski and the video game by CD Projekt Red, is Geralt of Rivia.
He is a witcher, a monster hunter who has changed and now looks for contracts and fate all over the Continent. He is also the adopted father of Ciri, a princess with strange powers, and the lover of Yennefer, a powerful sorceress.
Who is Geralt of Rivia?
Geralt is a witcher, a magically changed person who was made to hunt and kill monsters. Visenna, Geralt's mother, gives him away soon after he was born so that he can learn to be a witcher at the School of the Wolf in Kaer Morhen, the witchers' base.
A wise and brave man named Vesemir was his teacher and father figure there. Geralt survives mutations during the Trial of the Grasses, which gives him witcher traits like high resistance to injury, poison, and diseases, slowed aging, and pale skin and white hair, which is why the Elders call him Gwynbleidd, which means "The White Wolf."
Even though his name is Geralt, he is not from Rivia. Gerald learned how to be a witcher in Kaer Morhen, which is in Kaedwen, and it's possible that he's from there.
He added "of Rivia" to his name when he started to work as a witcher. Vesemir told him that people would trust him more if he had a last name. Years later, he helped Queen Meve of Lyria and Rivia win a big fight. As a reward, she knighted him and gave him the name "Geralt of Rivia."
Who Plays the Geralt of Rivia in The Witcher Season 3?
In the movie The Witcher, Geralt of Rivia is played by Henry Cavill. He is a British actor who is best known for playing Superman in the DC Extended Universe, Napoleon Solo in The Man from U.
N.C.L.E., and August Walker in Mission: Impossible – Fallout.
He also likes the books and games about The Witcher, so when he heard that Netflix was making a show about them, he went out of his way to get the part of Geralt.
More About Henry Cavill!
Henry Cavill was born in Jersey, which is part of the Channel Islands, on May 5, 1983. He started playing in school plays, and The Count of Monte Cristo (2002) was the first movie he was in.
After that, he was in a number of movies and TV shows, including The Tudors, Stardust, Immortals, and The Cold Light of Day. He became well-known when he was cast as Superman in the 2013 movie Man of Steel.
He also played Superman in the 2016 and 2017 movies Batman v. Superman: Dawn of Justice and Justice League. He also played in other big hits like The Man from U.N.C.L.E. (2015), Mission: Impossible – Fallout (2018), and Enola Holmes (2020).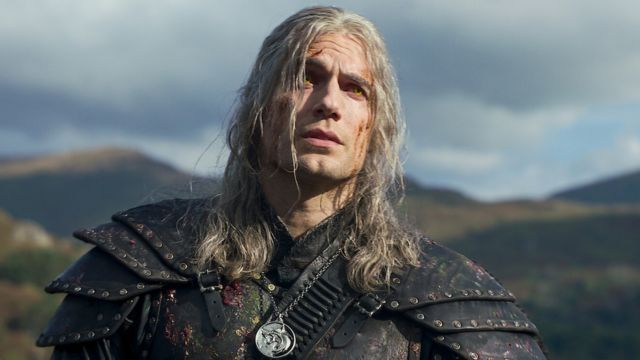 Henry Cavill loves to play video games and read fantasy and science fiction books. He has played games like The Witcher 3: Wild Hunt, Skyrim, Mass Effect, and World of Warcraft. He has also read Sapkowski's The Witcher books, and in an interview with IGN in 2018, he said he would like to play Geralt. Later, he tried out for the part, and out of more than 200 people, showrunner Lauren Schmidt Hissrich picked him.
Henry Cavill's Performance as Geralt!
Geralt, who is played by Henry Cavill, is a tough but honorable fighter who cares about his code of honor and his friends. He shows Geralt's strength and fighting skills through amazing stunts and choreography.
He also uses makeup and contact lenses to give Geralt's trademark silver hair and yellow eyes. He also speaks Geralt's lines with a deep, raspy voice and his signature "Hmm" and "Fuck" sounds. He also adds fun and feeling to his role, showing Geralt's sarcastic sense of humor and his close relationship with Ciri and Yennefer.
Henry Cavill has said that he based his portrayal of Geralt on both the books and the games. He also got ideas from Doug Cockle, who played Geralt in the English versions of the games. He has also said that he wanted to live up to the fans' hopes and bring Geralt to life in a way that was true to the character.
In season 3 of The Witcher, Cavill will play Geralt for the last time. This will be his last season on the show. He has said that he will not be back for season 4 because of personal reasons and differences with Netflix about how to make the show. He has thanked the fans for their support and said he is proud of his work on the show.
Must Read: The Witcher: Blood Origin Ending Explained: What Happened and How It Furthers the Witcher Lore?