Billie Eilish first talked to Vanity Fair when her debut EP, Don't Smile at Me, came out in 2017. This week, she came back for her "Same Interview, The Sixth Year" conversation with the magazine.
Billie's new relationship with Jesse Rutherford, who is 11 years older than her, was one of the things they talked about.
"This person just really inspires me, and, you know, I inspire him," Eilish said. "It's really cool, and I'm really happy and excited about it."
She went on, "Say what you need to say, but, like, I'm in charge right now. It's true. I was able to get to a point in my life where a person I thought was the hottest fucking fucker alive knew me and pulled his ass. Are you kidding me? Can we just give me a big round of applause?"
It's not the first time Eilish, who turns 21 next month, has talked about how much older Rutherford is than her.
Back in October, the couple's Halloween costumes were a response to the backlash. Eilish dressed up as a baby with a bonnet and diaper, and Rutherford wore a bald cap with grey hair.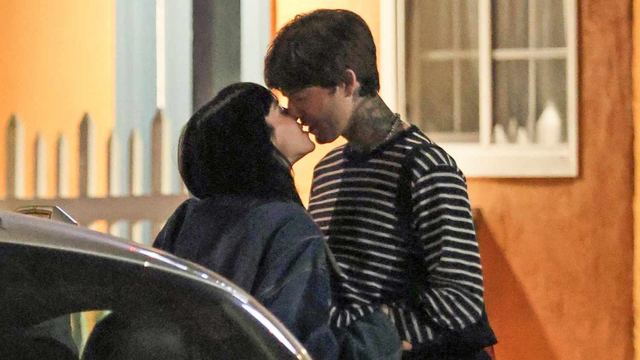 TMZ says that Rutherford has known Eilish since she was 15 or 16. A source told Hollywood Life that her brother Finneas, who has supposedly known the singer for the Neighbourhood for a long time, approves of their relationship.
READ MORE:
"Billie's brother Finneas is very important to her, and Jesse gets along great with him," an insider said. "Finneas likes this because he loves seeing his sister so happy and excited.
Billie has grown and changed a lot in the past few years, and she is ready to be with a man who is on the same level as her. She says that Jesse is perfect for her."
When Did They Start Dating?
Eilish and Rutherford were first thought to be dating after they were seen on a date in Los Angeles on October 13. On October 19, TMZ got photos of the two kissing on the street.
On Halloween, they announced their relationship on Instagram by wearing matching costumes that made fun of their age difference. Eilish dressed as a baby and Rutherford as an old man.
The public didn't really like their outfits, and many people took to social media to say what they thought.
One person wrote, "The fact that Billie Eilish is dating a man who is 6 years older than her older brother is gross enough, but the fact that they dressed up as a baby and an old man last night is just the icing on the cake [for real]."
Another person tweeted, "When Billie Eilish is 30 in 10 years, she'll look back on this relationship between people of different ages and her Halloween costume and cringe really hard. Because going out with a 20