Emancipation is a 2022 American historical action film directed by Antoine Fuqua and starring Will Smith as an enslaved man who escapes his plantation in Louisiana in the 1860s.
The film, written by William N. Collage, is loosely based on the real-life story of Gordon (named "Peter" in the film), a former slave, and the photographs of his bare back, heavily scourged from an overseer's whippings, that were published worldwide in 1863, providing proof of the cruelty of American slavery to the abolitionist movement.
READ MORE:-Triangle of Sadness Ending Explained: Get All You Want to Know About the Movie!
Ben Foster and Charmaine Bingwa also appear in the film.
What is Emancipation About?
Emancipation takes place in 1863. President Lincoln would formally free the slaves with a proclamation early that year, but it would take months for the news to spread and for the order to be accepted by all states in the United States. Peter (Smith's character) is still a slave, subjected to cruelties on a daily basis.
Peter embarks on a perilous journey to free himself from his captor and return to his family. This entails wading through Louisiana's swamps. He eventually joins the Union Army.
When a photo of his severely scarred back from the lashings became widely circulated, he became known as 'Whipped Peter,' helping to accelerate the cultural shift away from slavery. The film's plot is made up, but it is inspired by those photographs.
READ MORE:-How to Watch 'violent Night': is David Harbour's Santa Movie Streaming?
Emancipation stars Will Smith, Ben Foster, and Charmaine Bingwa and is directed by Antoine Fuqua. The cinematography employs a highly desaturated color palette, almost black-and-white in appearance.
The film had its limited theatrical release on December 2 and will be available worldwide on Apple TV+ on December 9.
How to Watch Will Smith's New Movie Emancipation Online at Home
Will Smith's new film Emancipation is now available on Apple TV+.
The film tells the story of Peter (Smith), an enslaved man who escapes a plantation after nearly being killed by the owners and must outwit cold-blooded hunters and the unforgiving swamps of Louisiana on his quest for freedom.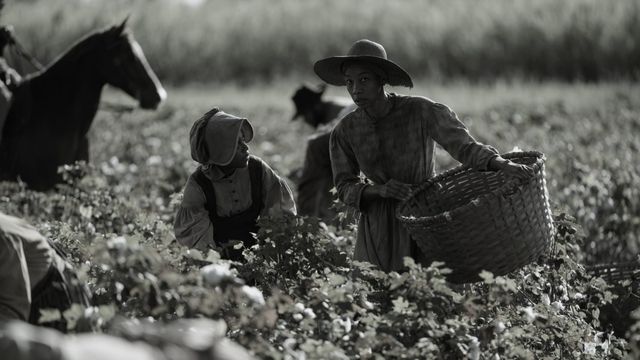 Emancipation is based on a true story and was inspired by a series of photographs published in 1863 of 'Whipped Peter' taken during a Union Army medical exam, which shows Peter's bare back mutilated by whipping from his enslavers and ultimately contributed to growing public opposition to slavery.
Emancipation is now available on Apple TV+ after being released in select theatres on December 2.
READ MORE:-Ending Explained of Emancipation: Here Are All Details About the Movie To Know!
You can subscribe to Apple TV+ for £6.99 per month, or if you've never used the streaming service before, you can take advantage of a seven-day free trial.
If you buy an Apple product such as an iPhone, iPad, Apple TV, or MacBook, you'll also get the option to get Apple TV+ for free for three months as a bonus.
Apple One is another option, as it bundles a number of Apple services, including Apple TV+, Apple Arcade, and Apple News+, for a single monthly fee of £16.95, but you can try it out for free with a one-month Apple One free trial.
Currys also provides three months of Apple TV+ for free when you sign up for its loyalty program Curry's Perks or purchase an eligible product.
Some customers of mobile network EE can get six months of Apple TV+ for free, while Barclaycard holders can get five months for free.