Nanny is a 2022 American horror film written and directed by Nikyatu Jusu in her feature directorial debut.
It stars Anna Diop, Michelle Monaghan, Sinqua Walls, Morgan Spector, Rose Decker, and Leslie Uggams. Jason Blum serves as an executive producer through his Blumhouse label.
READ MORE:-Contractor Ending Explained: Here Are All Details About the Movie To Know!
When is Nanny's Release Date?
Nanny had its international premiere on January 22, 2022, at the Sundance Film Festival, where it won the Grand Jury Prize in the US Dramatic Competition.
Amazon Studios and Blumhouse Productions acquired the film's distribution rights in March 2022.
Nanny had a special screening at the Toronto International Film Festival in September, followed by a screening at the AFI Fest in November. Nanny was released on both Amazon Prime Video and in theatres.
Nanny was released in select theatres on November 23, 2022, by Amazon Studios. The film is now available to stream on Amazon Prime Video as of December 16, 2022.
Where Can You Watch Nanny?
Nanny is now available to Amazon Prime Video subscribers to stream.
Unlike Netflix or Hulu, signing up for Amazon Prime, which includes Prime Video, grants you access to the majority of Amazon's services as well as discounts on a wide range of the company's products.
READ MORE:-Best DosMovies Alternatives Websites to Watch Movies and TV Shows Online
Amazon Prime Membership costs $139 per year, but if you don't want to commit to a year, the primary subscription plan costs $14.99 per month.
If you are a student, you can get a free 6-month trial of Amazon Prime and then sign up for a membership that costs $7.49 per month or $69 annually, which is nearly half the original price.
What is the Plot of Nanny?
According to the trailer and official synopsis, the movie's focus is on Aisha, who came from Senegal to improve her and her son Lamine's quality of life. Aisha accepts a job as a nanny for an affluent couple named Amy and Adam, moves into their opulent Manhattan home, and begins caring for the couple's daughter, Rose.
Aisha even begins to harbor romantic feelings for Malik, whom she meets by chance one day. But not everything is peaches and cream, and she is haunted by Lamine's absence and can only hope that one day she will be able to complete her family.
However, there are problems in Amy and Adam's home, and Aisha quickly learns more about the horror that lurks beneath the couple's seemingly perfect exterior. Amy gradually gains control and begins to deprive Aisha of her money.
Soon after, Aisha begins having strange nightmares that foretell terrible things for both Lamine and herself, leaving her wondering if she'll ever be able to leave the situation and give her son the happiness and future she desires.
How to Watch 'Nanny'
Starting December 16, you can watch "Nanny" at home exclusively on Amazon Prime Video. Because Amazon typically releases new titles at 12 a.m. GMT, "Nanny" could begin streaming as early as 7 p.m. ET on December 15.
Prime Video is included with an Amazon Prime Membership for $15 per month or $139 per year. If you only want to use the streaming service, you can subscribe to Prime Video for per month.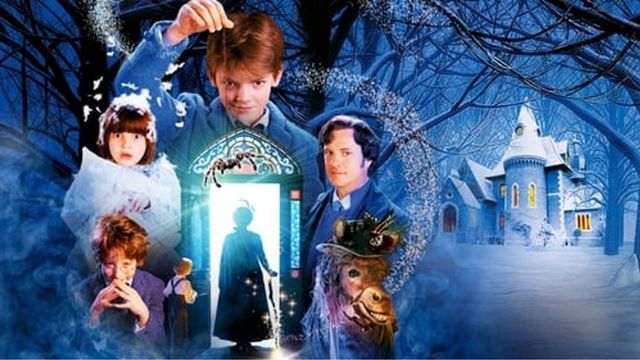 Is 'nanny' a Horror Film?
Yes, "Nanny" is a horror film that is described as a psychological horror thriller.
It is the first film in the genre to win the Grand Jury Prize at the Sundance Film Festival.
READ MORE:-Klede Watch Movies and Tv Shows: How Can I Get the Klee Movie App on iOS?
Watch the Trailer for Nanny
The official trailer for Nanny was released on Prime Video's YouTube channel, and it appears to be anything but a horror drama, with the forlorn vibes of a mother and son separated due to uncontrollable circumstances.
As the trailer progresses, the audience gets a glimpse of what Jesus has in store for her devoted fans. We meet the Adam family right away, and they come across as normal—perhaps a little too normal.