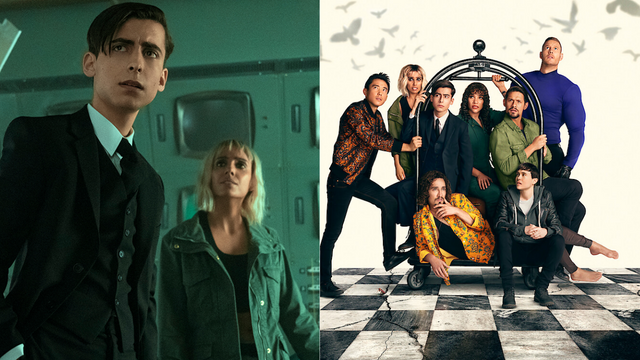 The Umbrella Academy Season 4 Release Date: Steve Blackman and Jeremy Slater devised the superhero comedic drama The Umbrella Academy. This Netflix Original series is based on Gabriel Bá and Gerard Way's comics of the same name. The show's first season began in February 2019, while the most recent season was published in June 2022.
It has established itself as one of Netflix's top superhero shows and is largely regarded as one of the best Netflix Originals ever. We have no idea, but there is clearly more to the story that we have yet to see.
It's only a matter of determining when we'll see them. So, without further ado, here's everything we know about season four of The Umbrella Academy, including a possible release date, plot, cast, trailers, and more.
Is the Umbrella Academy Getting a Fourth Season?
Netflix confirmed the renewal of The Umbrella Academy on Twitter a little later than expected. Given that this would be the show's final season, the renewal was bittersweet.
Family meeting, Brellies: We're going on a fourth and final adventure. ☂️🖤 pic.twitter.com/0zOYDb6Jwm

— Umbrella Academy (@UmbrellaAcad) August 25, 2022
In response to the renewal, showrunner Steve Blackman stated:
"I'm so excited that the incredibly loyal fans of The Umbrella Academy will be able to experience the fitting end to the Hargreeves siblings' journey we began five years ago. But before we get to that conclusion, we've got an amazing story ahead for season four, one that will have fans on the edge of their seats until the final minutes."
When Will the Fourth Season of the Umbrella Academy Be Released?
According to the production schedule from that season, the third season's production prep didn't begin until October 2020, and filming didn't begin until February 2021. The final day of filming was August 28, 2021.
READ ALSO:–Ratched Season 2 Release Date: Is the Netflix Show Still Returning?
Given that it was shot at the height of the pandemic, that analogy may not be the greatest. The first and second seasons of the program took about 5-6 months to develop, with another 6-8 months for post-production and localization before they were available on Netflix.
This is consistent with the time it takes to develop each season of The Umbrella Academy before it is aired on Netflix, according to showrunner Steve Blackman. So, we hope this one will come out by the end of 2023.
What Will Happen in Season 4 of the Umbrella Academy?
The plot of Umbrella Academy season four is still a secret, and there are no hints about what will happen. Our best guess is that it will pick up where season three left off. So, why don't you just do it? Go watch it RN to make your own guesses about what might happen next.
There is no doubt that the Hargreeves siblings will have to save the world from trouble once more. Luther, who just got married, is also on a mission to find his missing wife Sloan, so we expect this to come to a head in season three or maybe even season four.
Who is in season 4 of The Umbrella Academy?
Now that our prayers have been answered and another series has been given the go-ahead, of course, the whole Umbrella Academy has to be in it. This includes Tom Hopper as Luther, David Castaeda as Diego, Robert Sheehan as Klaus, Aidan Gallagher as Five, and Viktor as Viktor (played by Elliot Page).
READ ALSO:-The Upshaws Season 3: Release Date Confirmed on Netflix | Check the Trailer!
Ben (played by Justin H. Min) and Lila (played by Ritu Arya) are also likely to be in it. Luther's wife Sloane, who was played by Genesis Rodriguez, has also vanished, so it's not clear if we'll see her again.
Is There a Trailer for Season 4 of The Umbrella Academy?
We're sorry to say that there's not! Certainly not yet. But as soon as we know, we'll be sure to let you know and tell you. Until then, you can check the trailer for Season 3 below:
Frequently Asked Questions
Will There Be a Fourth Season of The Umbrella Academy?
Yes, Netflix announced that The Umbrella Academy is renewed, but they also said that it would be the last one.
Where Does the Third Season of The Umbrella Academy Take Place?
The hit shows The Umbrella Academy was filmed in Toronto and Hamilton.
Who is the Creator of The Umbrella Academy?
The American superhero TV shows The Umbrella Academy is based on the same-named comic book series written by Gerard Way, drawn by Gabriel Bá, and put out by Dark Horse Comics.