Donald Trump Arrest Case: On Tuesday, former US President Donald Trump became the first former president to be detained and charged with a felony.
In connection with hush money payments reportedly made to three individuals during his 2016 campaign, he faces 34 felony counts of falsifying company records.
Below is the pertinent information regarding the Donald Trump Arrest Case and its implications.
The Charges on Donald Trump!
The allegations against Trump are the result of an investigation by Manhattan district attorney Alvin Bragg, who accused Trump of engaging in a "criminal conspiracy" to conceal harmful material from the public before the 2016 presidential election.
According to the indictment, Trump authorized and directed his former attorney Michael Cohen and his corporation, the Trump Organization, to make covert payments to three individuals who claimed to have had affairs with him or to know his secrets. This group comprises:
Stormy Daniels, an adult film actress paid $130,000 from Cohen in exchange for her silence in 2006 regarding an alleged sexual encounter with Trump.
Karen McDougal, a former Playboy model who received $150,000 from American Media Corp.
Dino Sajudin, a former doorman at Trump Tower paid $30,000 from AMI for the rights to his story concerning a rumor that Trump fathered an illegitimate kid in the late 1980s.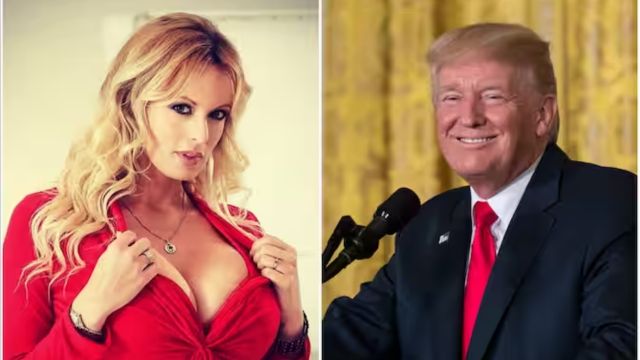 The indictment alleges that Trump and his accomplices manipulated corporate records to disguise these payments and their true intent, which was to influence the election outcome. In 2017, Trump allegedly invited AMI's CEO David Pecker to the White House for dinner to thank him for his assistance.
The Plea!
On Tuesday, Trump stood in court and pled not guilty to all 34 counts. He was accompanied by his attorneys and supporters, which included his son Eric and his former adviser Steve Bannon. He did not communicate with the media when entering or leaving the courthouse.
He then slammed the case as "false" and "political persecution" in a speech to his supporters at his Mar-a-Lago home in Florida. In addition, he stated, "The only crime I've committed is boldly defending our nation against those who attempt to destroy it."
Read More: Jon Gries Talks About What Really Happened With Aubrey Plaza on Stage at the Sag Awards!
The Consequences!
Trump could face up to four years in prison for each count if convicted, although it is doubtful he would receive the maximum penalty. He may also be subject to fines and reparations. While he has alluded to competing for president again in 2024, this lawsuit may also impact his political future.
The trial could reveal additional information about his personal and financial affairs and harm his reputation among his fans and potential funders. Trump is already facing a number of investigations and lawsuits at the federal and state levels, so the case could lead to more legal issues.
The Reaction!
The issue has elicited a range of responses from lawmakers and the general people. Some Democrats have commended Bragg for holding Trump accountable for his alleged crimes and for demonstrating that nobody is above the law.
Several Republicans have accused Bragg of pursuing politically motivated prosecutions and wasting tax dollars on a "witch hunt." Some legal experts have questioned the legitimacy of Bragg's evidence and some of the charges. The case has been labeled by certain media outlets as a "bombshell" and a "historic moment" in U.S. history.
Must Read: What Is the Net Worth of Trump's Ex-Associate Steve Bannon?