Whether you like it or not, Vince McMahon always seems to find a way to win.
The fact that WWE said on Monday that it was sold to Endeavor Group for a reported $9.3 billion and will merge with the UFC to make a new entertainment and combat sports giant is just more proof of that.
Just 10 months ago, when McMahon, then 77, retired in July amid a $17.4 million hush money and sexual misconduct scandal, it looked like he was leaving the wrestling business in shame.
For the first time, he let go of the creative side of WWE, and Triple H turned the company back into a hot product.
McMahon, who survived a federal steroid trial in which he was found not guilty of conspiring to sell steroids to wrestlers and WCW almost putting him out of business in the 1990s, used all of his voting stock power to force his way back onto WWE's board of directors as executive chairman in January, with the goal of selling the company.
It only took four months to find the right price and the right partner in Endeavor and CEO Ari Emanuel.
.@Endeavor CEO Ari Emanuel: I would have body-slammed [@VinceMcMahon] if he thought he was going to leave.@ScottWapnerCNBC: What happens if you guys disagree?@VinceMcMahon: We have a little contest in the ring.$WWE $EDR pic.twitter.com/wbg4Vy3stN

— Squawk on the Street (@SquawkStreet) April 3, 2023
If you believe him, a mustachioed McMahon said in a CNBC interview on Monday that he was ready to quit wrestling if the right sale deal made it necessary.
Instead, he found someone who "wasn't going to let him" leave the business. This person was Emanuel, who he knew from before.
McMahon said it didn't take "that much" to get him to stay.
Emmanuel is very happy. McMahon isn't going anywhere.
Emanuel said on CNBC, "Now that he can use what we've built in our flywheel, I'm the luckiest guy in the world because I got Vince McMahon, a visionary who can see around corners." "I got Dana White and what we've built together. That's almost impossible to stop."
Also Read: Eddie Guerrero Cause of Death? The Reasons Behind the Sudden Death of A WWE Wrestler
Remember that Endeavor is the same company that didn't punish UFC president Dana White when a video of him and his wife slapping each other on New Year's Eve in Mexico was released. Instead, they just didn't say anything. White said that there was "no reason" for what he did.
Endeavor has mostly stayed out of the UFC's in-cage product, and Emanuel says that's how it will be with WWE for now.
As we learned from WCW and the AOL/TimeWarner merger in 2000, which helped put it out of business, a wrestling company should always be run by wrestlers.
Let's hope that no one gets too involved.
Second, Endeavor has done a great job of growing the UFC. They bought it for about $6 billion in 2021, and it's now worth $12 billion.
With the combined media rights and licensing power, the deal also gives WWE a huge new set of tools and makes it easier for its stars to work together.
Conor McGregor tweeted a picture of himself holding the UFC and WWE titles, and wrestlers have been talking for years about former middleweight champion Israel Adesanya joining the business.
Everything is much easier now.
It's not clear what the merger will mean for WWE's media rights contracts, which expire in the fall of 2024.
ESPN already has a strong relationship with Endeavor and the UFC, and that relationship will last until 2025.
WWE's streaming deal with Peacock ends in 2026, but people are worried that the company will go back to a traditional pay-per-view model in the future because that's how the UFC does it through ESPN+.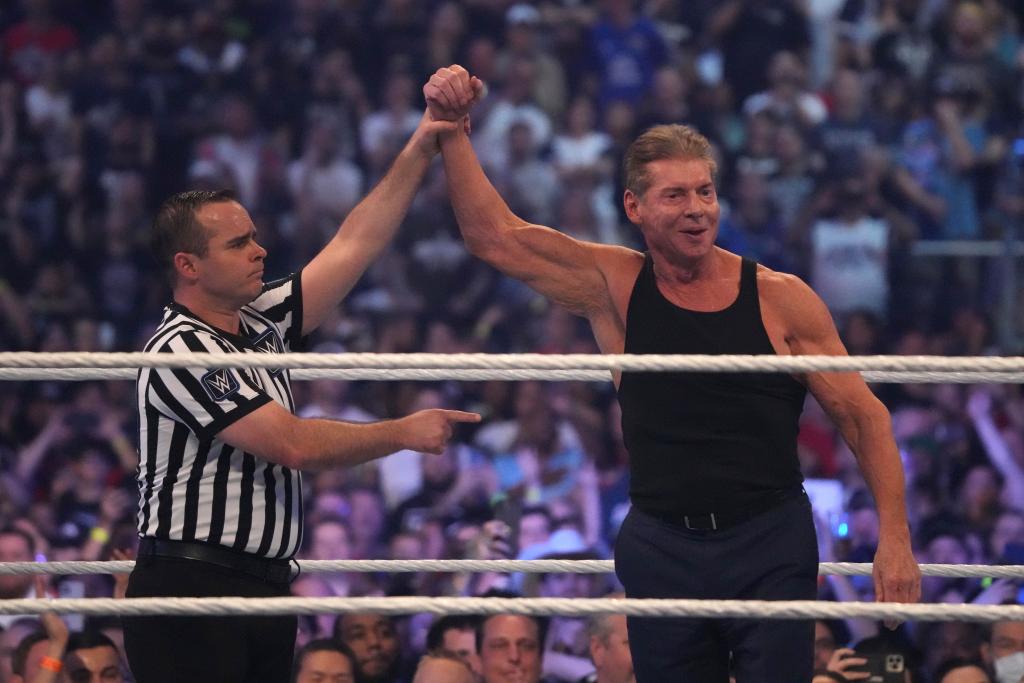 Must Read: Tim White WWE: Did Tim White's Suicide Attempt Was True?
At least for now, Triple H will stay as WWE's chief content officer, even though many fans who watched Raw after WrestleMania probably saw McMahon's hand all over it.
McMahon just signed a two-year deal to stay with WWE. He told CNBC that he will be involved in creative decisions on "a higher level," but not "in the weeds," because "you can't do that."
When he hired Paul Heyman and Eric Bischoff in June 2019 to be the executive directors of Raw and Smackdown, he said similar things.
When the XFL broke up and the pandemic hit, that didn't last long.
Maybe things will be different this time, but it's clear that McMahon is back in charge of the company as a whole.
During the CNBC interview, he did talk about the sexual misconduct scandal for the first time in public. He said, "Obviously, I've made mistakes in my 50-year career, both personally and professionally. I've taken responsibility for all of them and moved on."
If the new company does well, as they think it will, negotiating a merger instead of a straight sale could be a much better deal for McMahon.
After doing this, McMahon is pretty much back where he was before the scandals. He is a little richer, has less creative control, and isn't really his own boss anymore, but he is still the face and leader of WWE.
Whether you like it or not, Vince McMahon always seems to find a way to win.