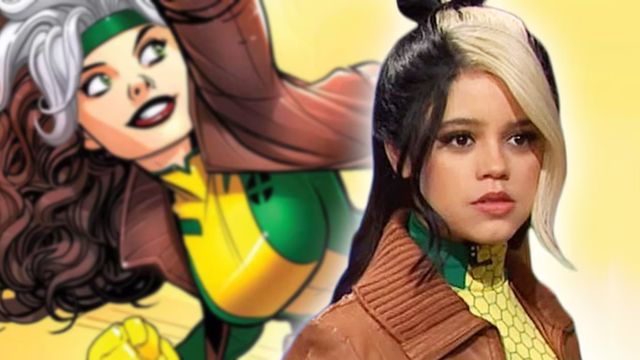 Will Jenna Ortega Be a Part of MCU? As excitement about the X-Men joining the MCU grows, we take a look at what Jenna Ortega could look like as Rogue. Since it started, the Marvel Cinematic Universe has grown into one of the most popular and famous movie series in recent years.
Fans are excited to see where the MCU might go in the next few years, and many of them are excited about the possibility that the X-Men will join the cinematic world. Fans have wanted to see their favorite X-Men characters on the big screen as part of the MCU for a long time.
Now that Disney has bought 21st Century Fox, this dream has come true. Fans of Marvel can't wait to see how the X-Men will be added to the MCU and how their stories will fit in with the rest of the world.
No one knows who Marvel will call on or which characters will be used first, but that hasn't kept fans from sharing their fan casts. For example, a digital artist gave us an amazing look at Jenna Ortega as Rogue.
Will Jenna Ortega Become a Part of the X-Men?
Digital artist Samukarts was inspired by the idea of Jenna Ortega joining the MCU as Rogue. He made a stunning piece of concept art that turns Ortega into the famous X-Men hero.
Using X-Men: Evolution as a model, Samukarts did an amazing job of capturing Rogue's spirit while still making the character feel new and current.
Jenna Ortega is turned into the character, complete with her famous white streak in her hair and green and black X-Men suit from the cartoon series.
The most surprising thing is how well Ortega fits the part of Rogue. She has the same tough but fragile quality that Rogue is known for, and her face looks almost exactly like Rogues.
Just by looking at the artwork, it's easy to imagine her as a fierce and powerful monster! Jenna Ortega is technically already a part of the MCU because she was in Iron Man 3, but not in the main role. Ortega played the young daughter of Vice President Rodriguez for a short time in the third Iron Man movie.
Can't remember your part? Well, that's understandable since Ortega didn't have much screen time and only played a small role, but the job still made her a part of the MCU.
Ortega has been in an MCU project before, but she hasn't been a part of the series in a major way yet. That could change soon, though.
Even though Ortega hasn't said anything about the rumors or talked about joining the MCU, there are whispers that she could do so in Daredevil: Born Again, which comes out next year.
There have been many rumors that Ortega could play the Marvel Comics character White Tiger in the series. This would be a treat for fans who have been hoping to see Ortega in the MCU.
Still, even if those reports turn out to be nothing more than rumors, Marvel should definitely keep an eye on Ortega for the part of Rogue, which we know she'd do a great job with.
Must Read: Wednesday's Christina Ricci Asserts That Jenna Ortega Did Not Require Her Guidance!