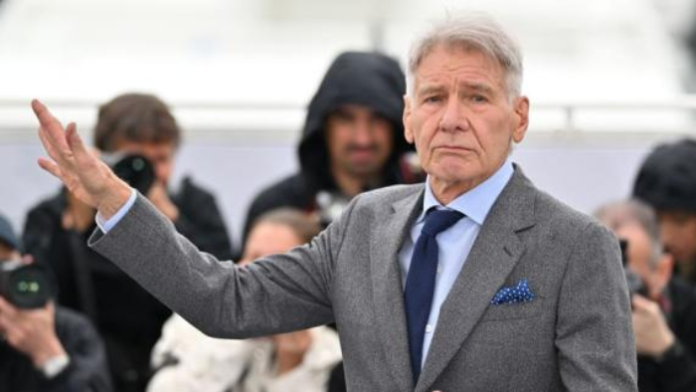 "Are you sure?" is the question everyone in Hollywood asks when they say they're done. Clint Eastwood has been in four movies since Gran Torino, and  Michael Keaton put the skin-tight Batsuit back on for The Flash.  Dwayne "The Rock" Johnson just came back to the Fast and the Furious franchise.
You can say you're going to retire, but you can't just leave. So, when Harrison Ford said that Indiana Jones and the Dial of Destiny would be his last movie as "Old Indy," Hollywood had to ask, "You sure about that?"
People say that the 80-year-old actor said, "Is it not clear?" at a news conference at the Cannes Film Festival. "I need to take a short break and sit down. I love to work, I love this role, and I love what it has brought into my life. That's all I can say." He also said that he hopes the new movie will "bring the story full circle."
Ford showed the latest Indiana Jones movie at France's famous annual film festival. The crowd stood up and cheered for five minutes. He was also given a Palme d'Or award in his honor.
Must Read: How Old Was Peyton Manning When He Retired: Did He Always Wear Gloves?
"Everything has come together to help me support myself in my old age, and I love the work," he said. "So, all I want to do is work and tell good stories. I've been so lucky in my life to have the chance to do that."
But Ford also hopes that when he stops playing the well-known movie character, the character will stop playing movies as well. Ford says he won't be involved in whatever Disney does next with the Indiana Jones series, but he doesn't rule out recasting Indy for a reboot.
"Nobody is going to be Indiana Jones," Ford told The Today Show in 2019. "I'm Indiana Jones. When I'm gone, he's gone. It's simple." He also made a joke about it being "a hell of a way to tell Chris Pine," adding, "Sorry, man."
But not just Chris Pine! Ford doesn't want any of the Hollywood Chrises to take on the role of Indiana Jones. Still, this is probably not the last time he will ask about coming back. Let's just honor the man for now.