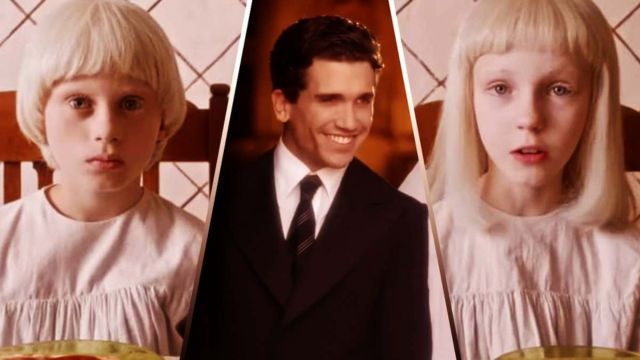 Tin and Tina Ending Explained: Tin & Tina, a new Spanish psychological horror movie on Netflix, is based on a 2013 short film by director Rubin Stein of the same name. It's a fun movie to watch. The story is about a couple named Lola and Adolfo who decide to adopt a set of twins named Tin and Tina.
They soon have a lot of strange problems because of their new children. In this movie, the psychological parts are much more important than the scary ones, and the drama mostly builds up slowly. Overall, Tin & Tina is a shocking pleasure to watch because it shows Lola's strange journey from not believing to believing.
In this article, we will discuss Tin and Tina Ending Explained. If you want to understand what happen in the end scroll down and read the full article.
Tin and Tina Ending Explained!
Lola has been feeling sad. Adolfo talks Lola into going with him to the Catholic nuns who run the local shelter so that they can adopt a child. At first, Lola doesn't like the idea. But Lola sees two older kids, Tin and Tina, who not only sing beautifully but also quote the Holy Bible and follow it to the letter. The couple decides to take in the kids, but soon their lives are in danger.
Are Tin & Tina Evil?
Tin and Tina aren't bad, but the answer isn't as clear as you might think. These young children know what they are doing, and this horror story is a take on how children are socialized when they are raised in a religious family.
Tin and Tina are good people who take the Bible at face value when they read it. One example is when they kill the couple's dog because they learned about anatomy in class.
Another is correcting a bully at school, but since he is a sinner, they use God's will to punish him. Even when Lola tried to kill her baby, that could be seen as a child offering, which is something the Bible talks about a lot.
Are Tin & Tina a Product of Their Surroundings?
This brings up the old "nature vs. nurture" argument, and I'd say it's because of how the school raised the children and taught them how to live by the Bible's rules. Many religion experts say that it shows the time it was written in.
We can also look at Tin and Tina's actions through the lens of Erikson's Industry versus Inferiority psychological stage. Tin and Tina might turn to religion as a way to deal with their inability to start a family.
Also, using the Bible as an excuse for doing things that might make them look bad to others who look at them with disapproval.
Also Read: XO, Kitty Season 1 Ending Explained: Which Person Should Kitty Pick?
How Did Adolfo Die?
During a storm, it seems like lightning strikes Adolfo, killing him. After taking the twins back to the home, the couple watches TV until the set breaks. Even though it's storming, Adolfo leaves the room to check on the antenna, but the lights come back on soon after.
Lola (Milena Smit) can hear Tin and Tina laughing and the baby crying, but the lights and appliances keep turning off and on. When Lola hears a noise, she goes outside and hears Adolfo yelling. He is getting shocked because he is holding on to the wire. (You'll notice the way he has the antenna, it looks like a cross in fire).
When Adolfo trips, falls and crawls toward the door, Lola runs inside. Lola goes to get a blanket, but when he gets there, the house starts to burn down.
Read More: Hard Feelings Ending Explained: How This Movie Broke the Internet with Its Shocking Ending!
Why Do Lola and Adolfo Send the Kids Back to the Orphanage?
After finding out that their mother, Lola, can't have real children, Tin and Tina tell her to be faithful so that a miracle will happen. Tin & Tina makes sure that every part of the plot is unclear, and Lola's life really does change in a miraculous way.
After getting close to Adolfo again, the woman gets pregnant, even though her body isn't meant to be able to make babies. Even the doctor who tells the woman the good news says that from a medical point of view, this is also a miracle.
Tin and Tina continue to act strangely while Lola is pregnant. One time, they even scared Lola very much. The twins keep saying that God might ask them to offer their baby brother to save themselves, which makes Lola worry about her child.
After Lola has her baby boy, she is even more careful around Tin and Tina, and she makes sure they don't practice their religion in the house. When they ask about their baby brother's baptism, Lola tells them in a sharp way that he won't have to go through such religious rituals and can choose his own faith when he gets older.
This obviously doesn't work on the religious twins, so they decide to baptize their baby brother on their own because they think it's too important to skip. While Adolfo is watching football one afternoon, the twins convince Lola to go to the hatchery and leave her baby alone.
Tin and Tina take this chance to put their baby brother in their swimming pool. When Lola comes back to the scene, she sees Tina holding the baby down by his leg while his head is dangerously deep in the water. Lola and Adolfo have had enough of the strange twins and have decided to send them back home. You can watch the movie on Netflix.
Must Read: Succession Season 4 Ending Explained: the Final Twist Will Blow the Fans Mind!